The Cube GPS tracker itself will not make any sounds while tracking, leaving or entering a safe place, virtual fence, or Low battery alert.
When will the device make a sound?
2. If the charging sound is still activated and the device is plugged into power. This can be turned off, see the below steps.
1. Select the device within the Cube app by tapping on it.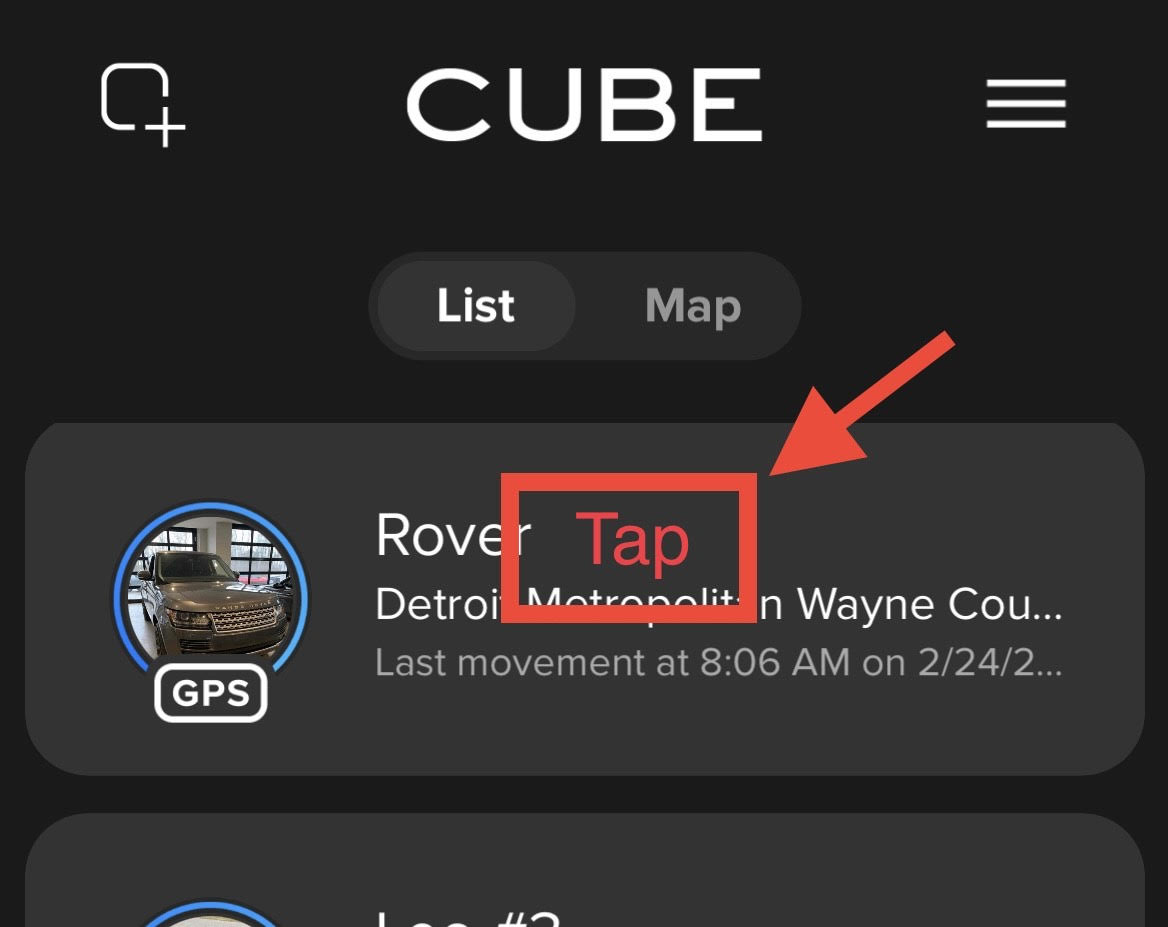 2. Tap the gear icon in the top right corner of the screen.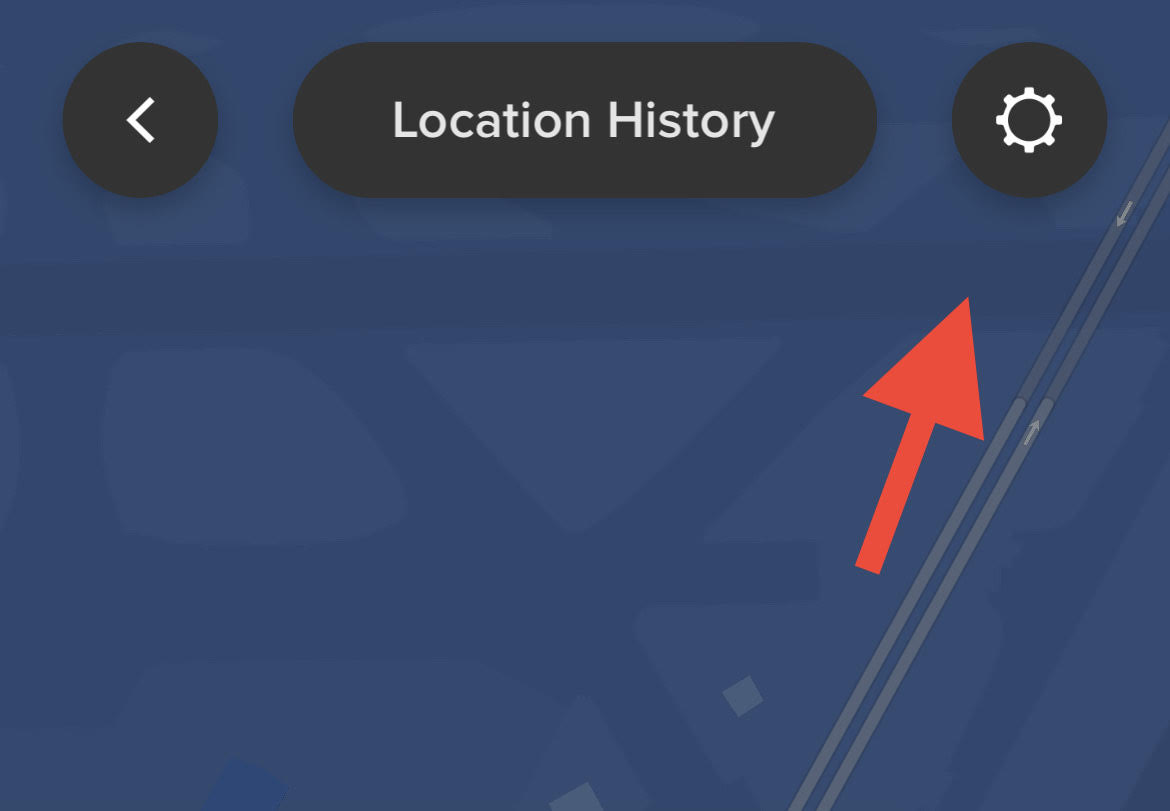 3. Scroll down to (Tracker Settings) and tap (Cube ringtones).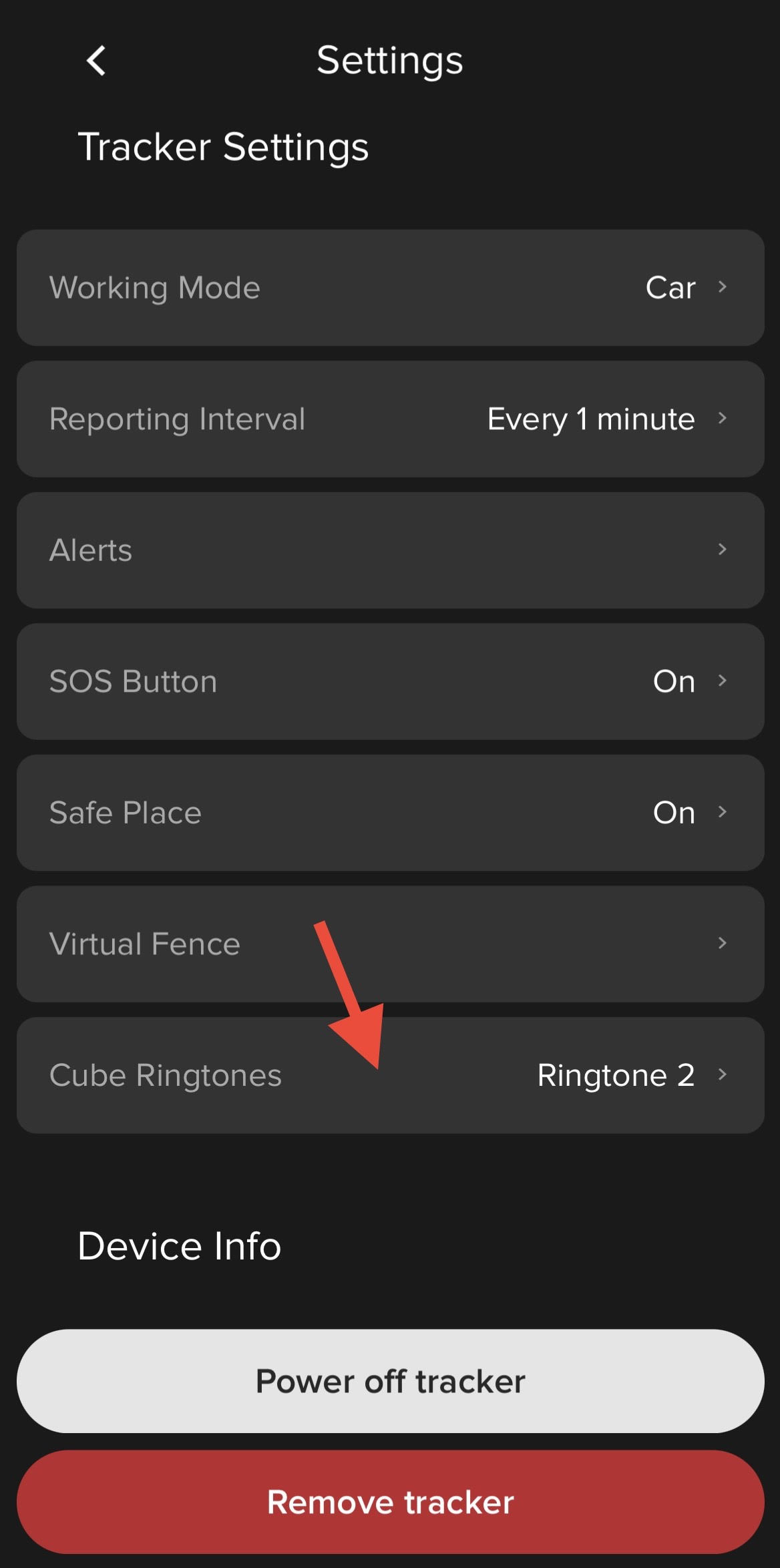 4. At the bottom of the screen turn the (Charging Sound) toggl to the off position.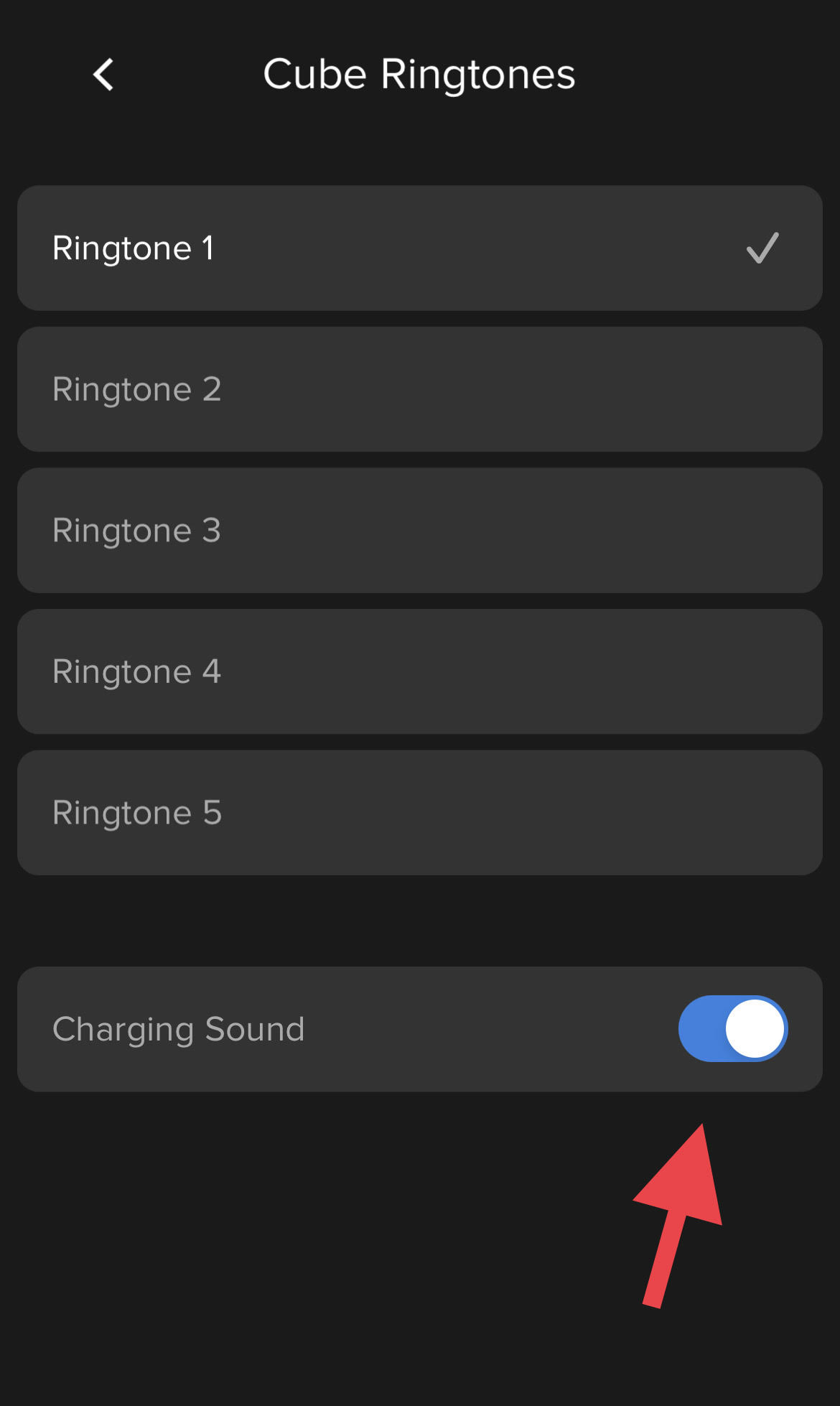 5. Off.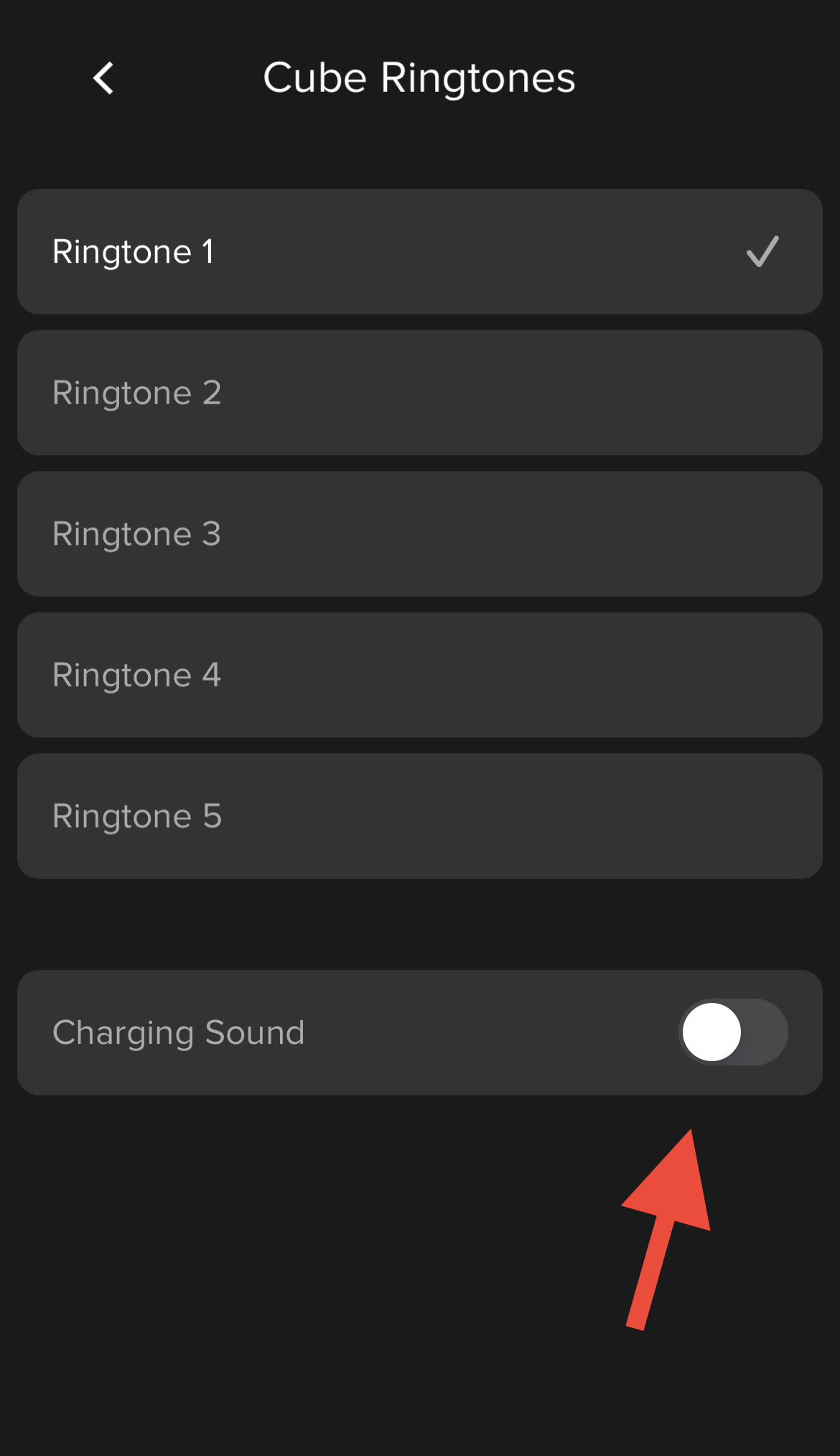 Press the back arrow in the top left corner to go back to the prior screen when finished.