With disconnection notifications on you will be notified whenever your phone and Cube disconnect from each other. With disconnection notifications turned on you may receive frequent alerts when the device and your phone move away from each other. If you continue to receive alerts we recommend turning them off.
1. Select the device by tapping it.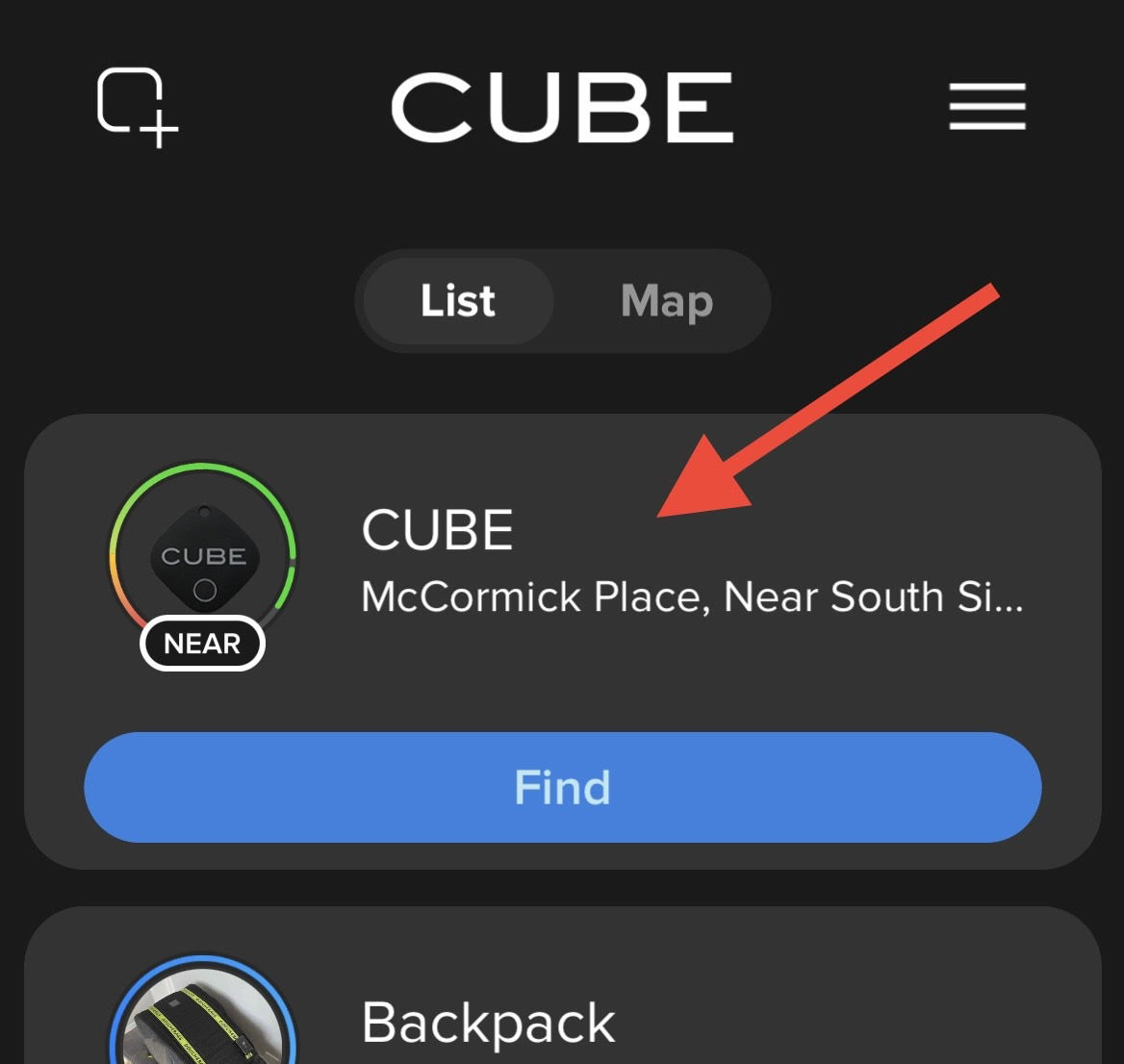 2. Tap the gear icon in the top right corner of the screen.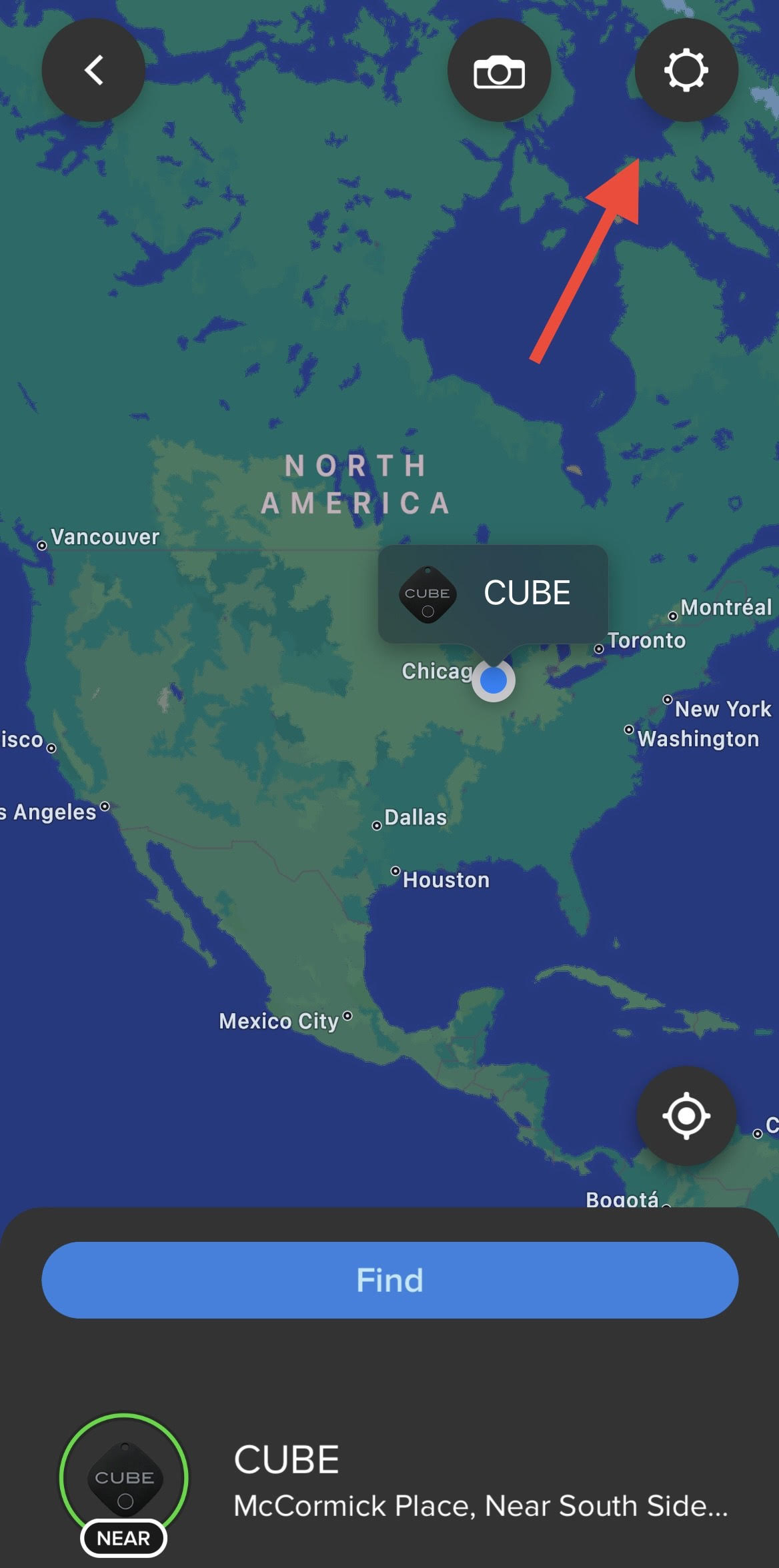 3. Under (General Settings) select disconnection notifications.
4. Turn the toggl to the on position.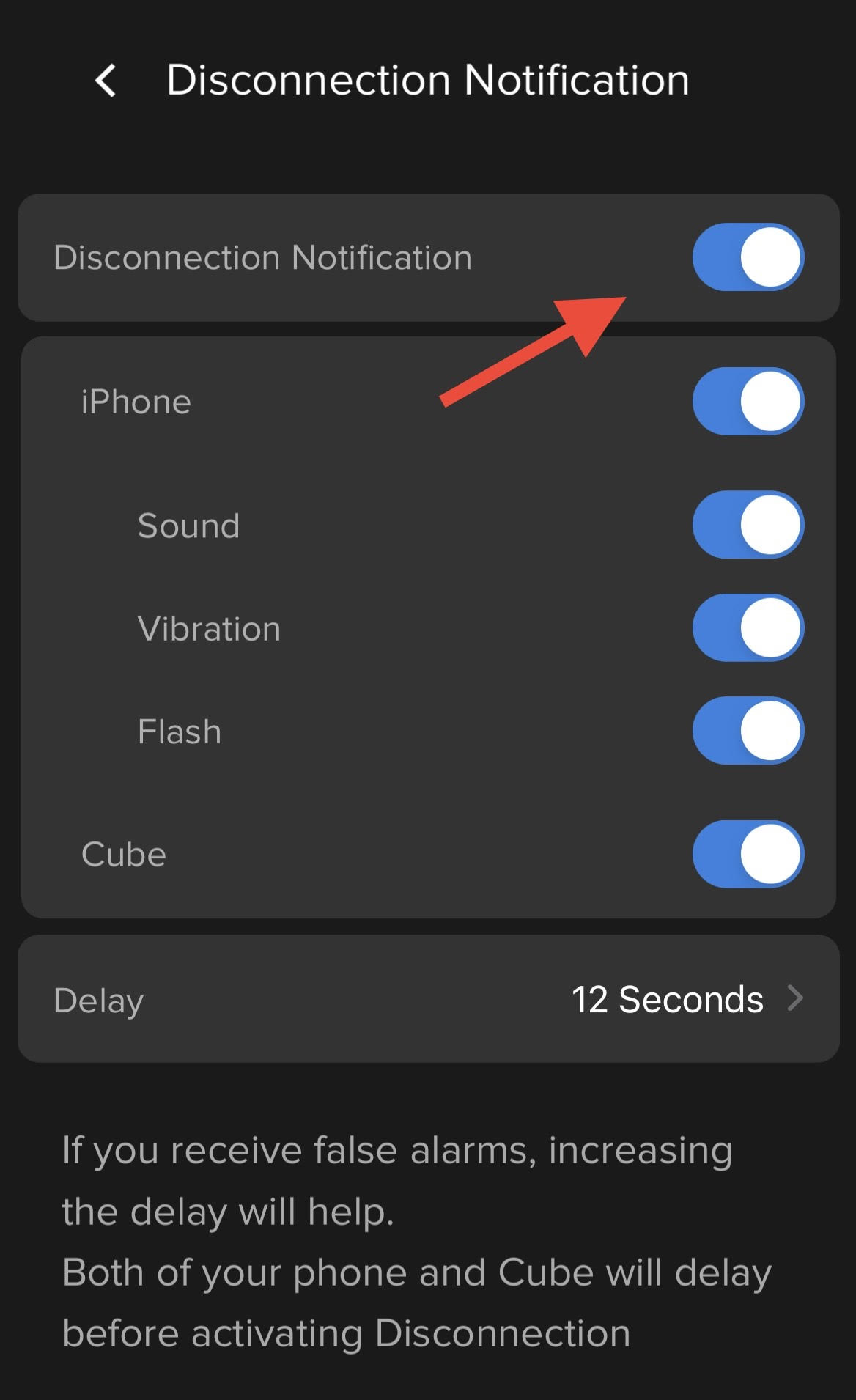 When finished press the back arrow in the top left corner to go back to the prior screen.