A Quiet Zone is a geolocation at a place where you do not want the Disconnection Notifications to be active. (Example: at home or work).
1. Select the device by tapping it.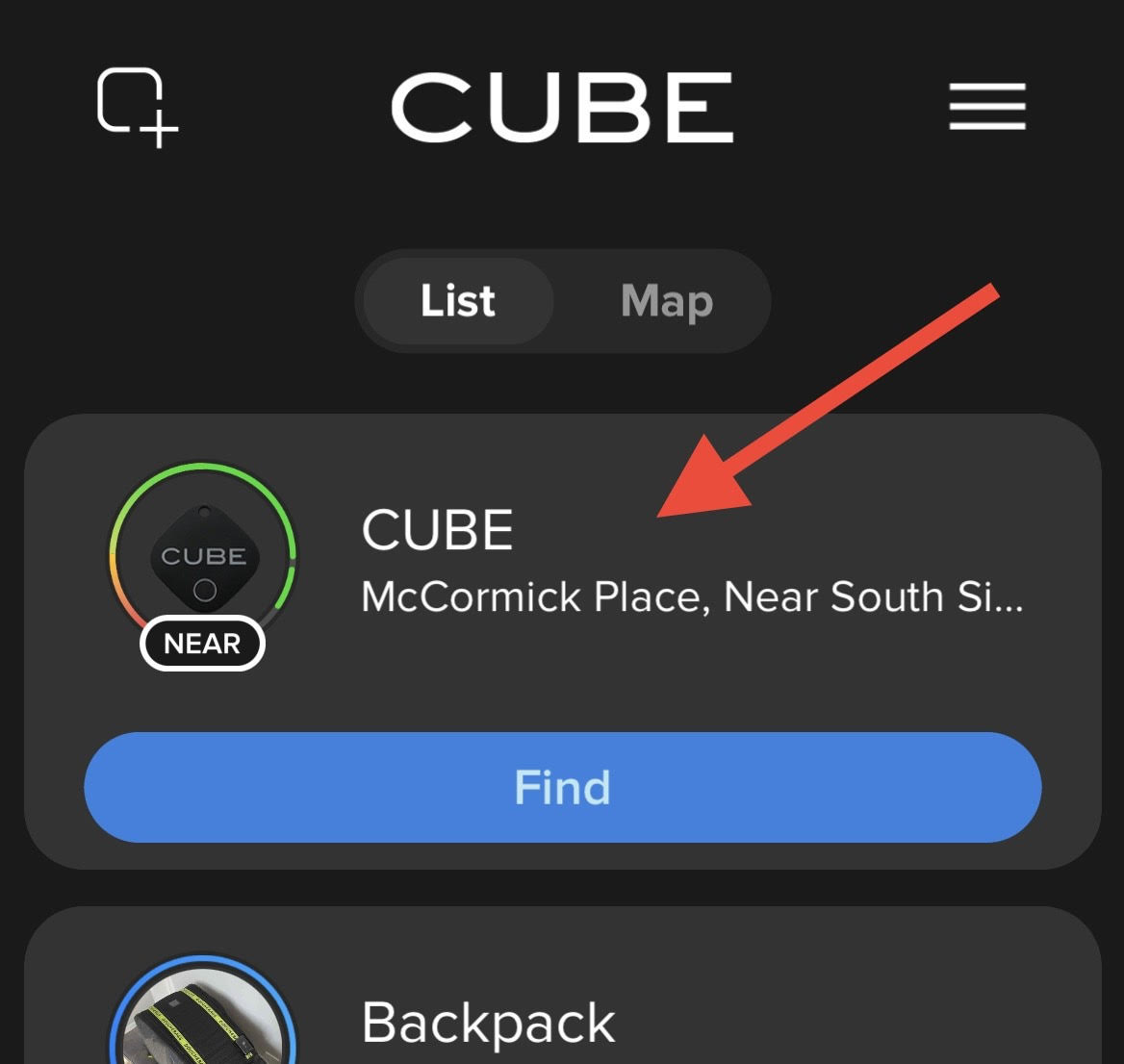 2. Tap the gear icon in the top right corner of the screen.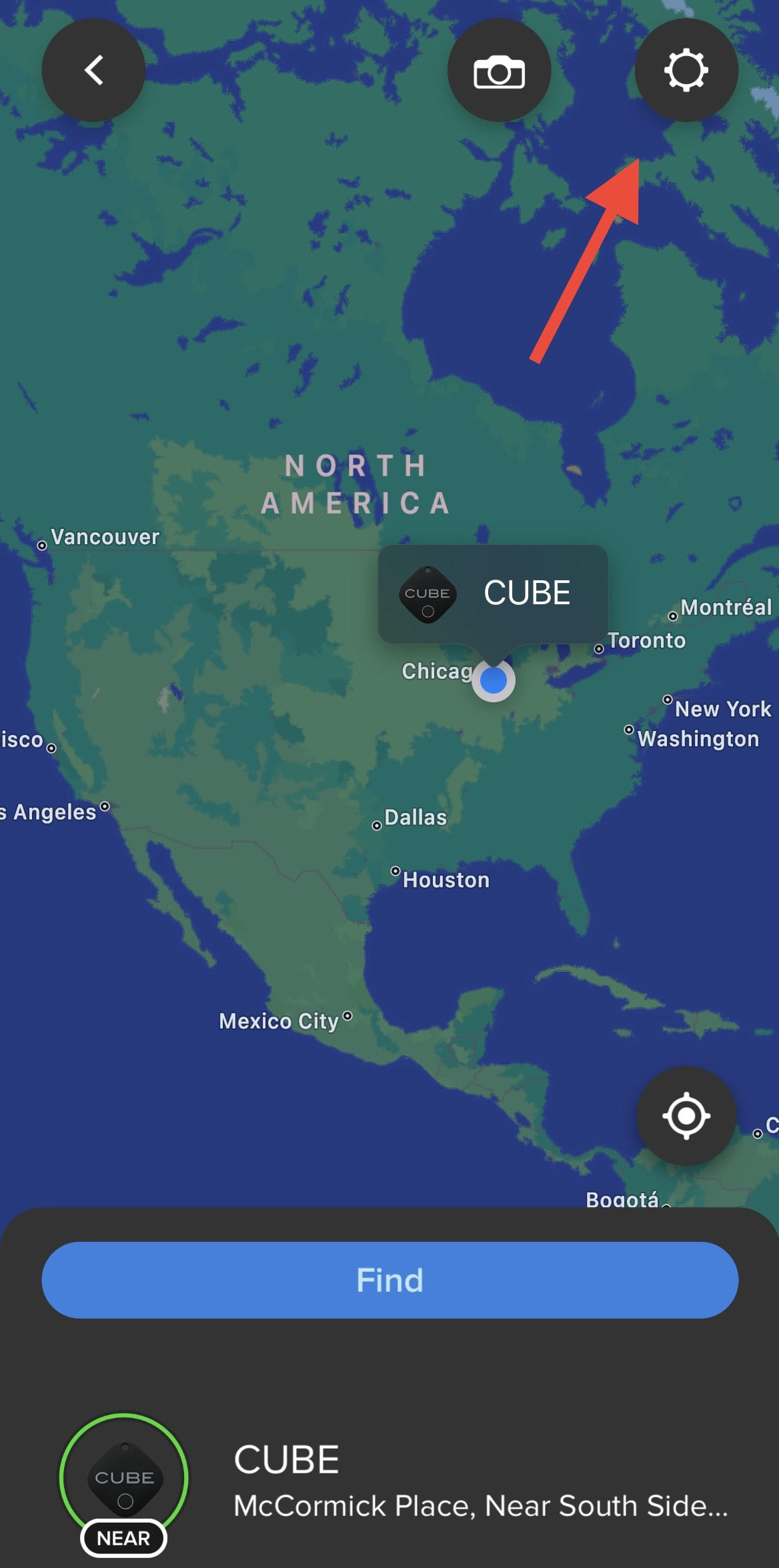 3. Under (General Settings) select Quiet Zone.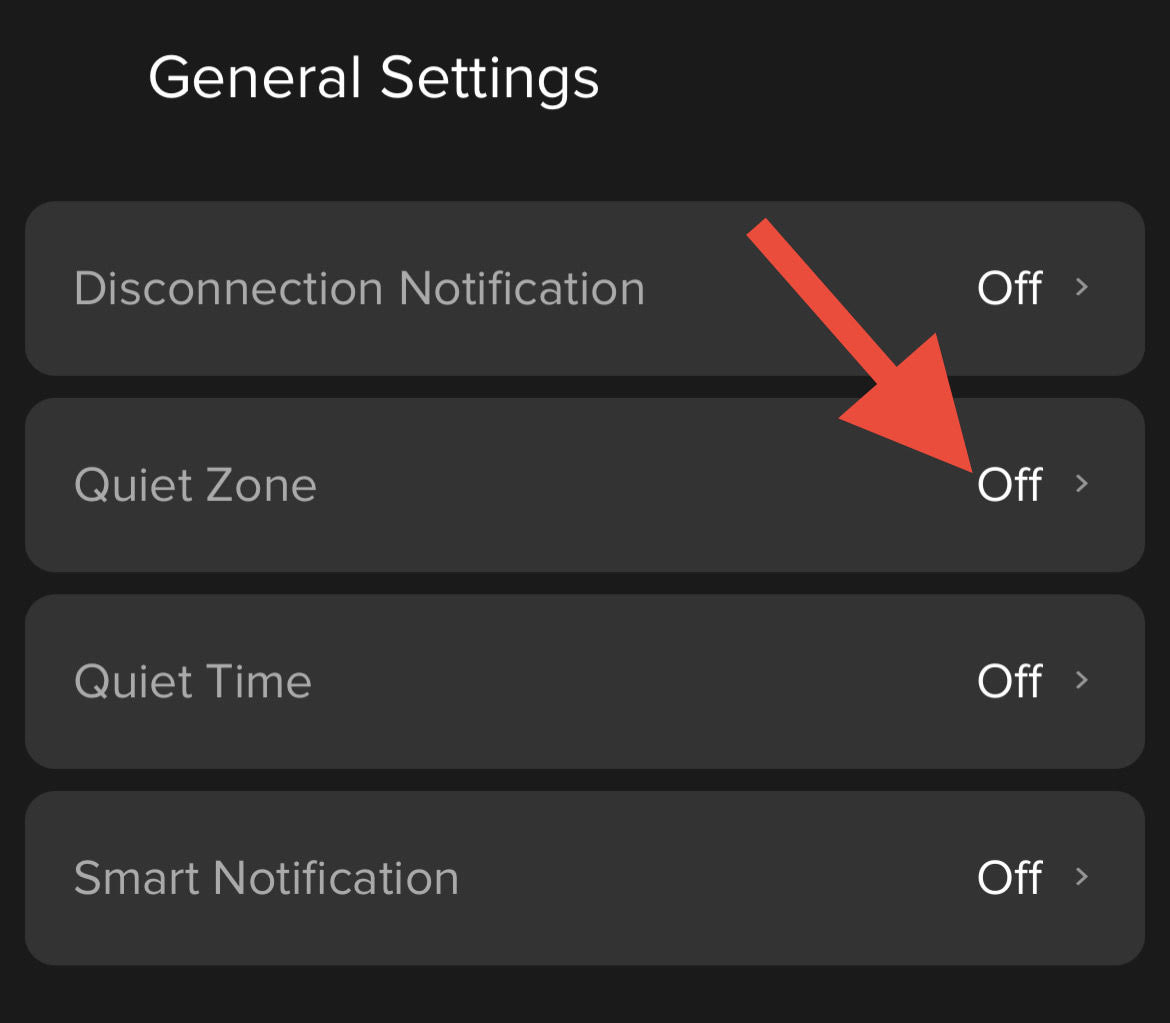 4. Turn the toggl to the on position and add a Quiet Zone by tapping the +.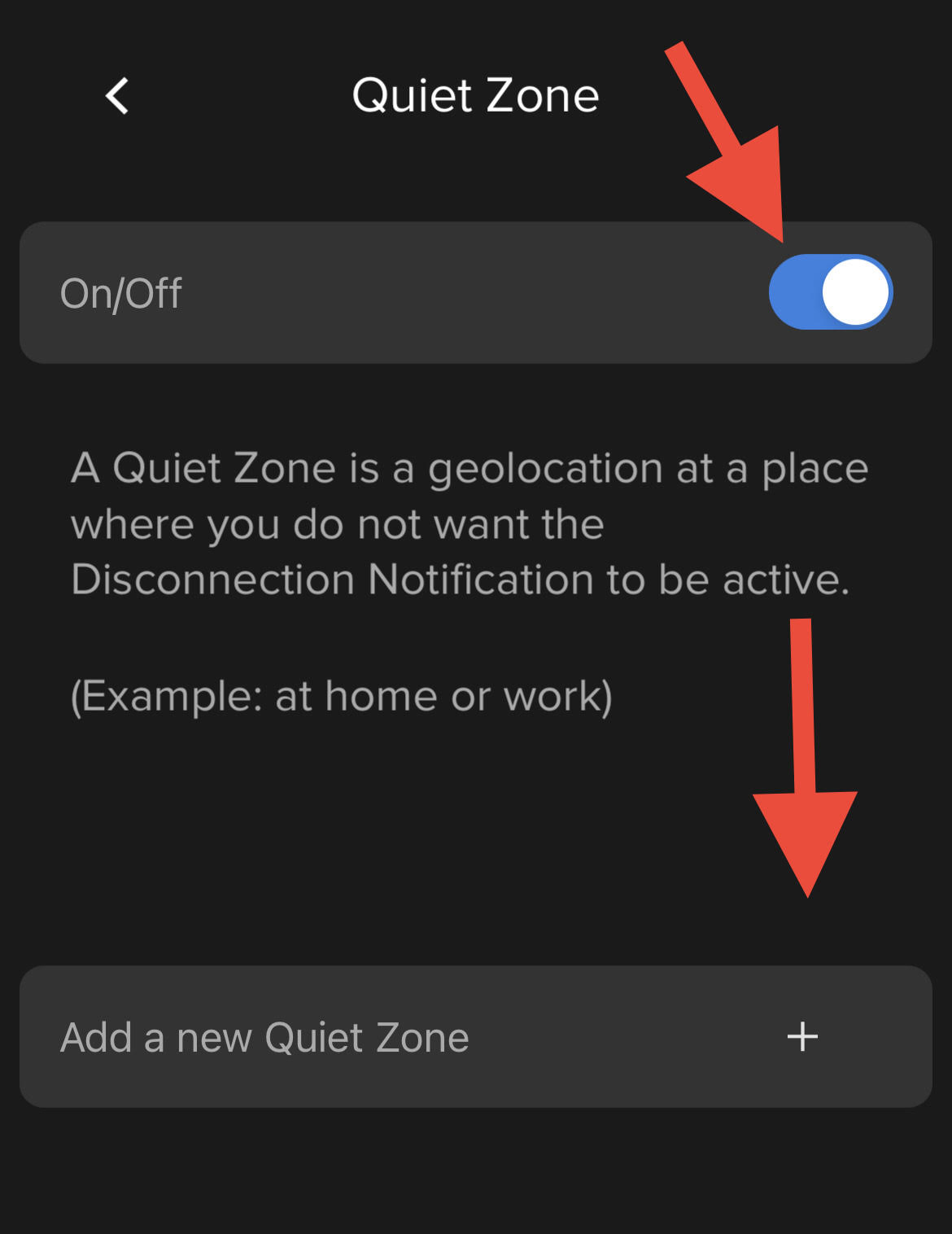 5. Adjust the size by grabbing the circle and sliding in or out.
Above the auto filled address name this location.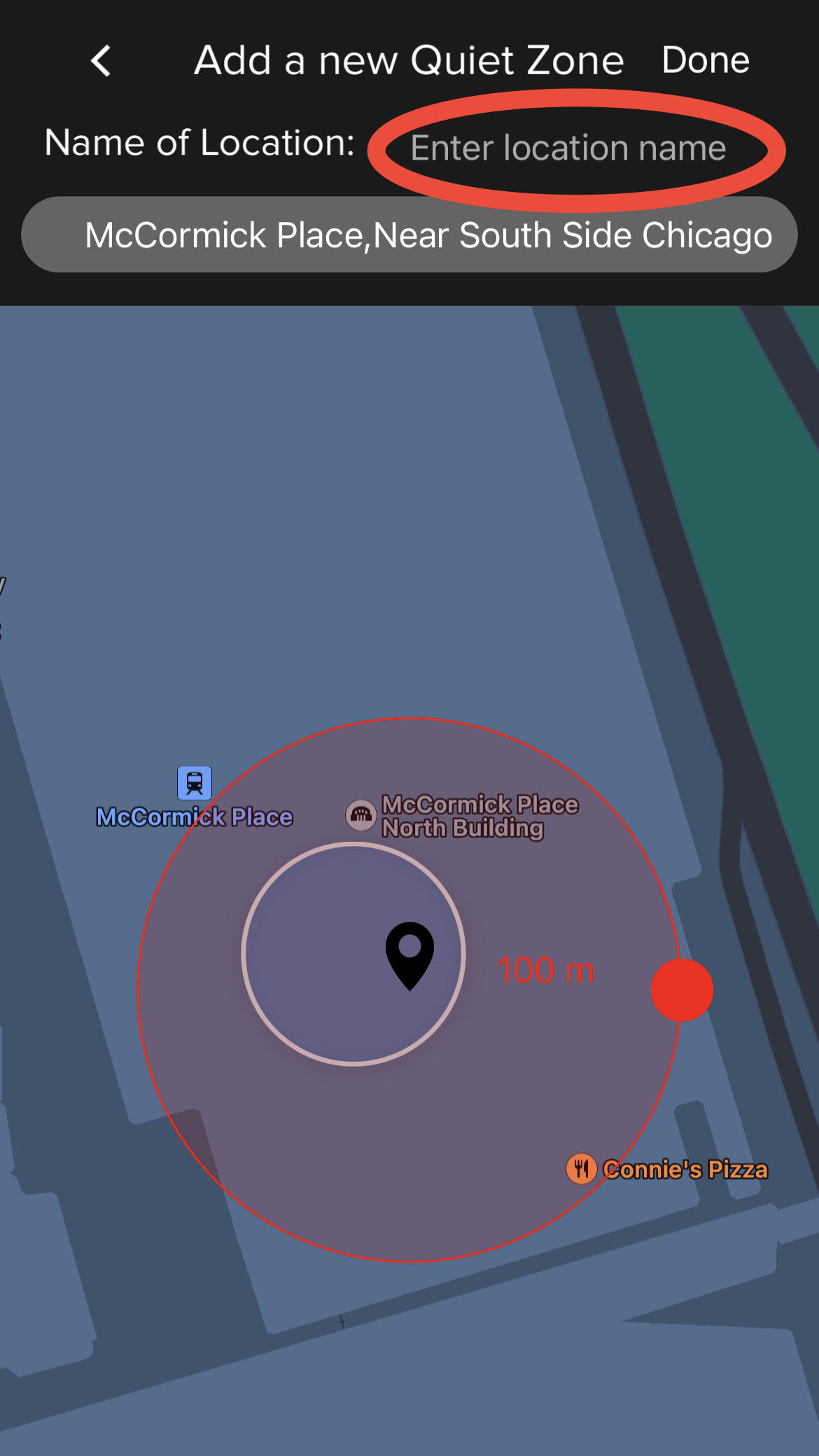 When finished press the back arrow in the top left corner to go back to the prior screen.