How to use a Cube Original, Pro and Shadow as a shutter button (Must be within bluetooth range).
1. Within the Cube App select the Cube you want to use by pressing on it.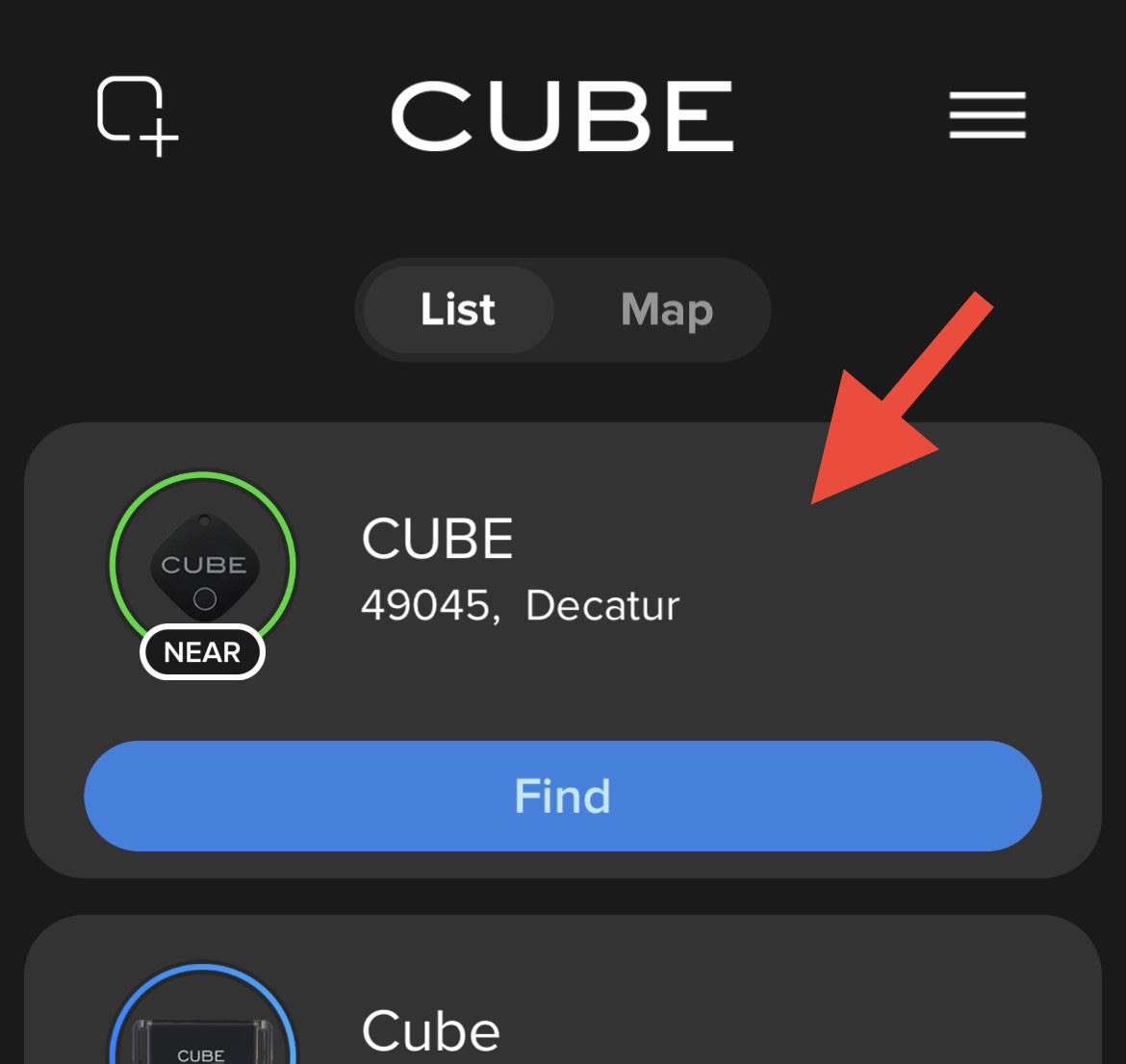 2. Press the camera icon at the top of the screen.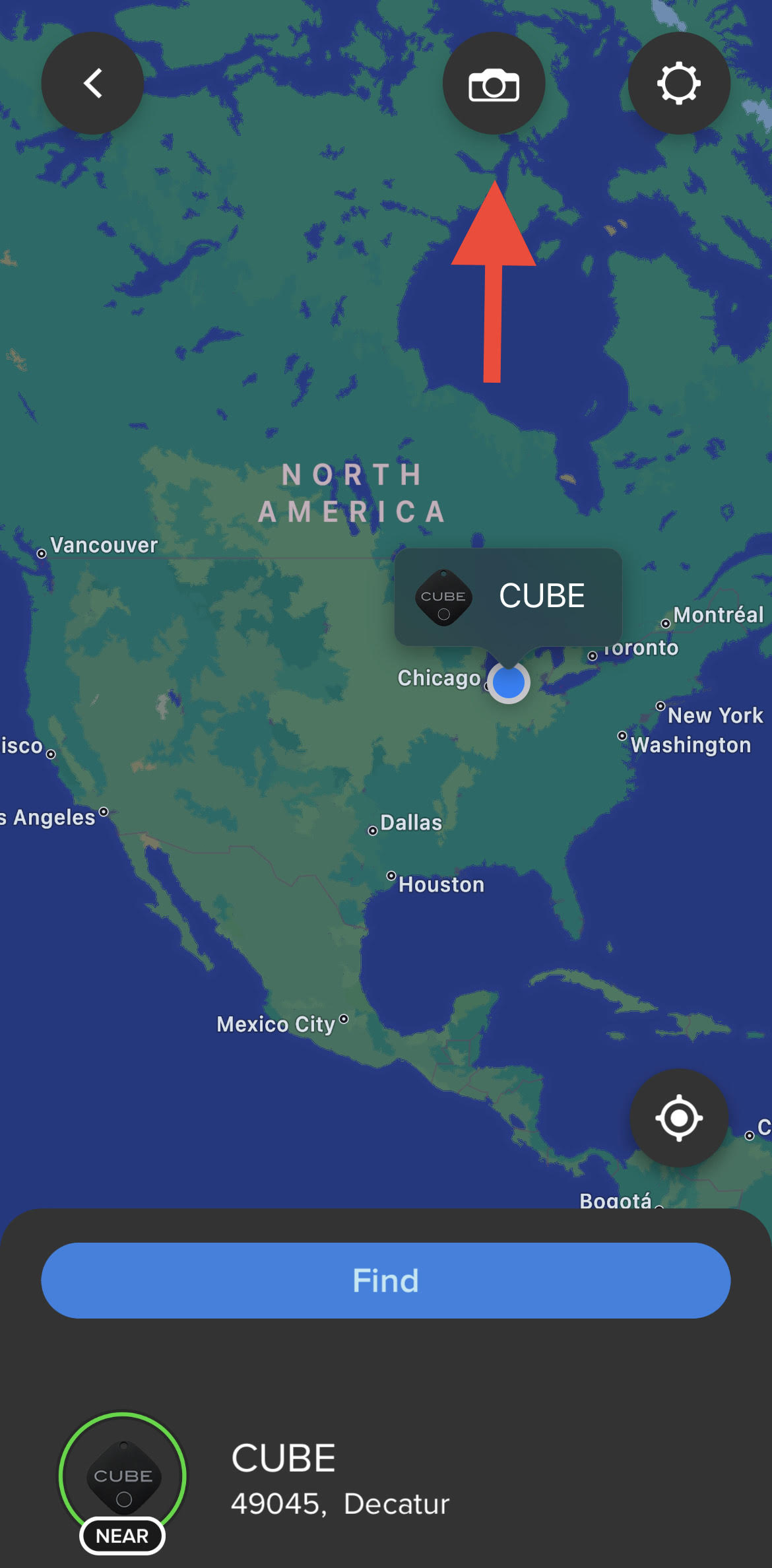 3. You can then click the button on the Cube to trigger your phone to take a picture.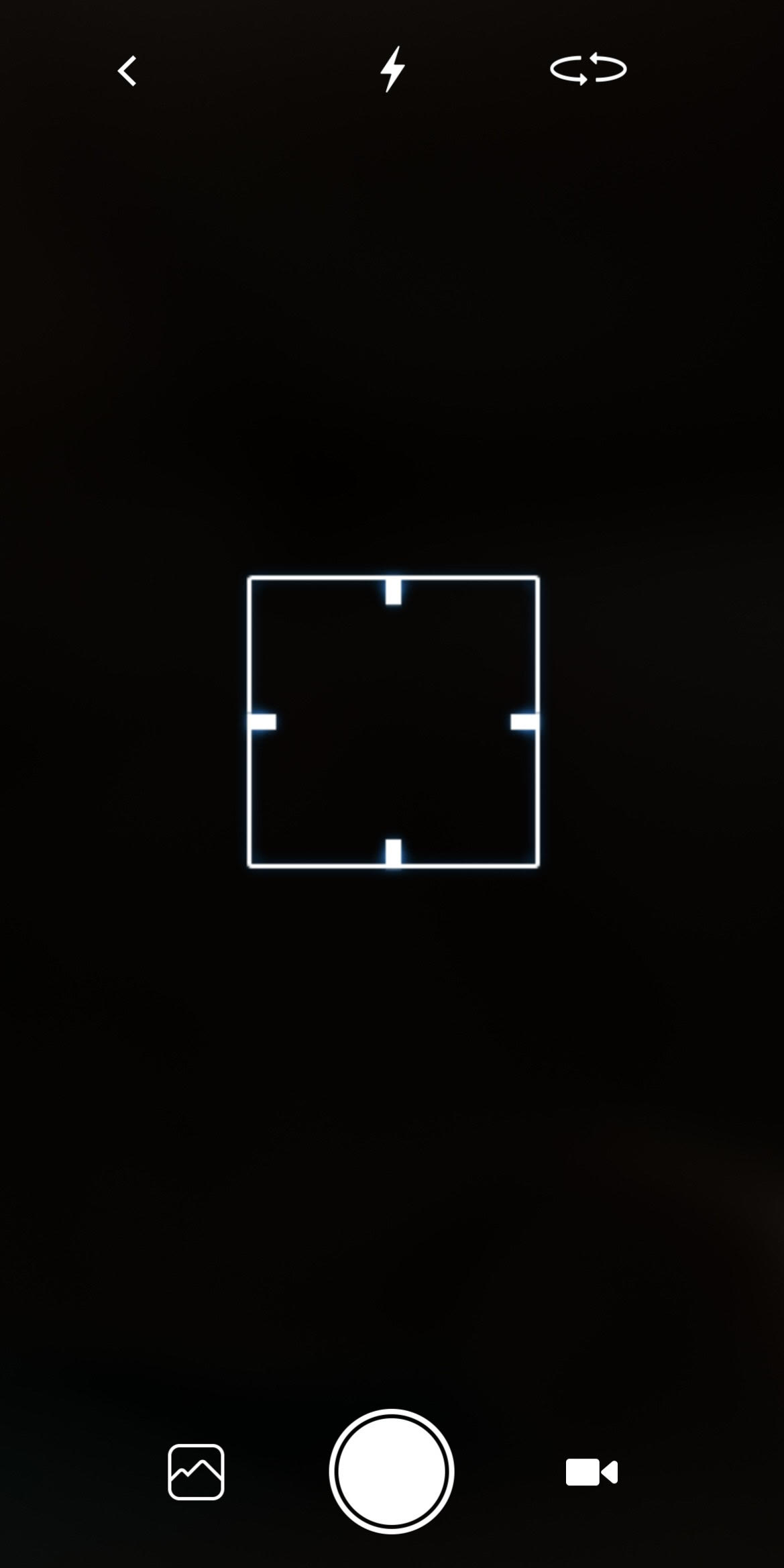 Press the back arrow in the top left corner to go back to the prior screen when finished.