Working mode is where you select what you will be tracking. Personal belongings, pets or vehicles.
1. Select the device you want to edit by tapping in.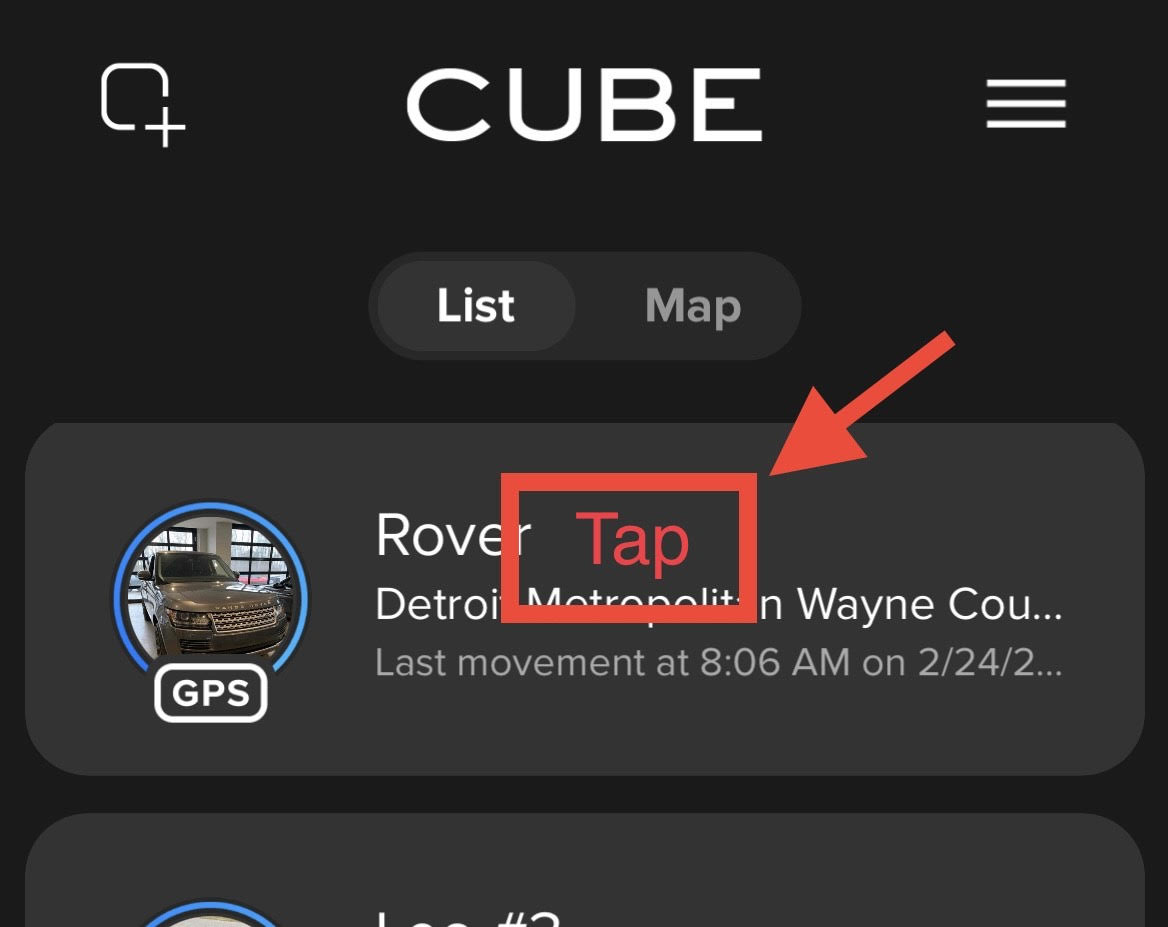 2. Tap the gear icon in the top right corner.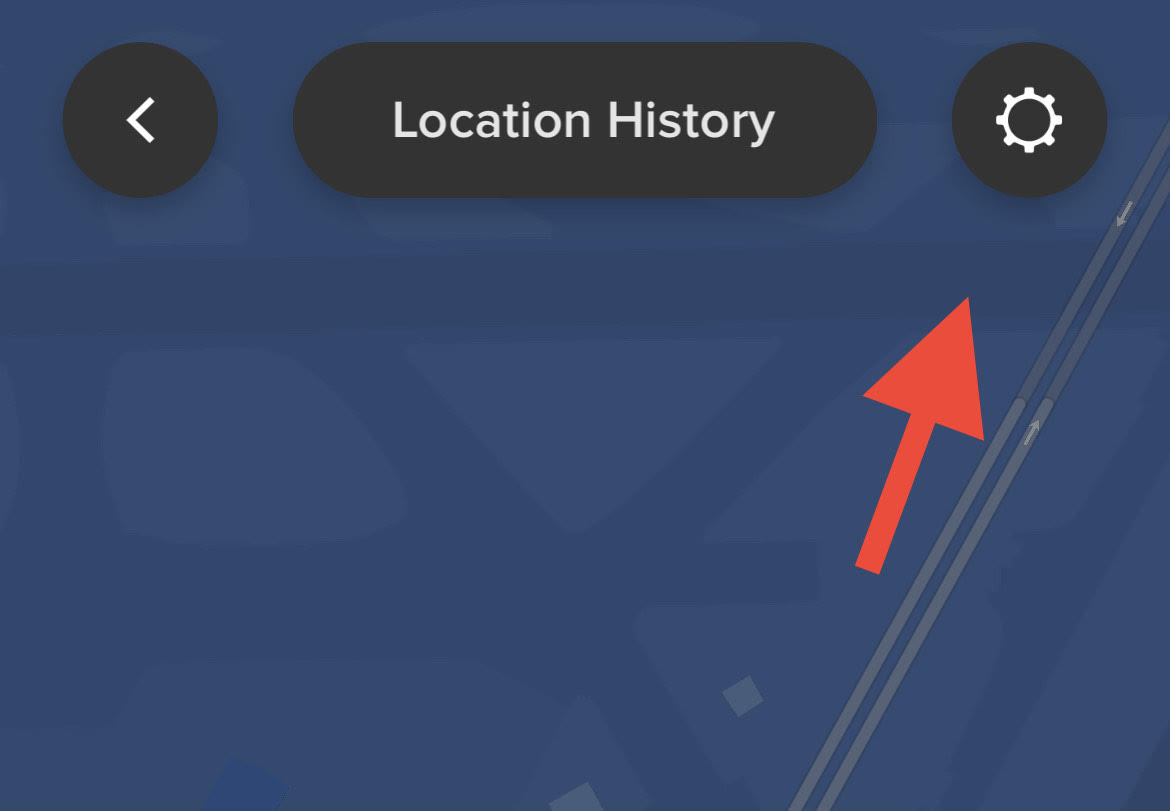 3. Scroll down to (Working mode) and tap to open.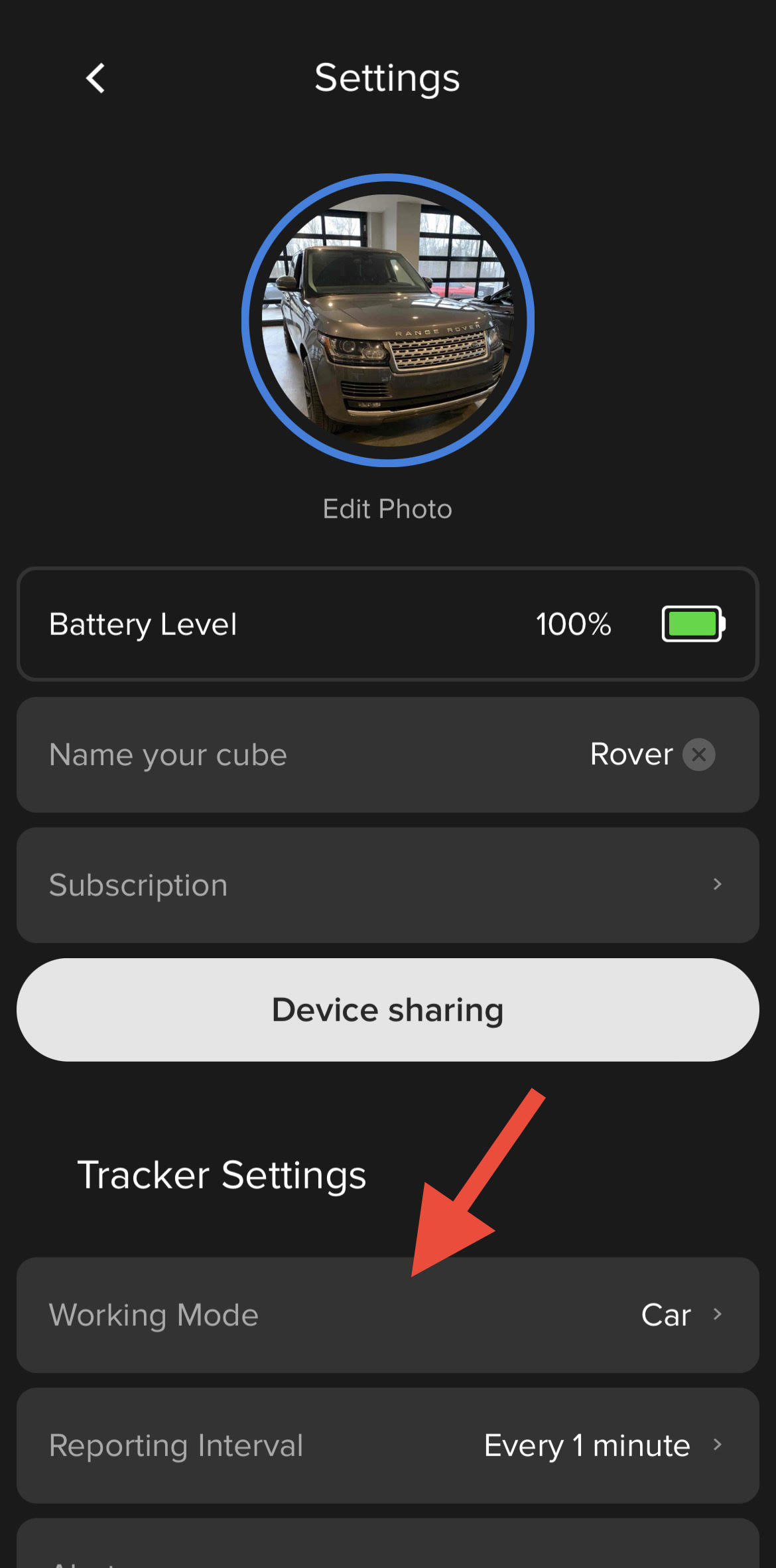 4. Select mode.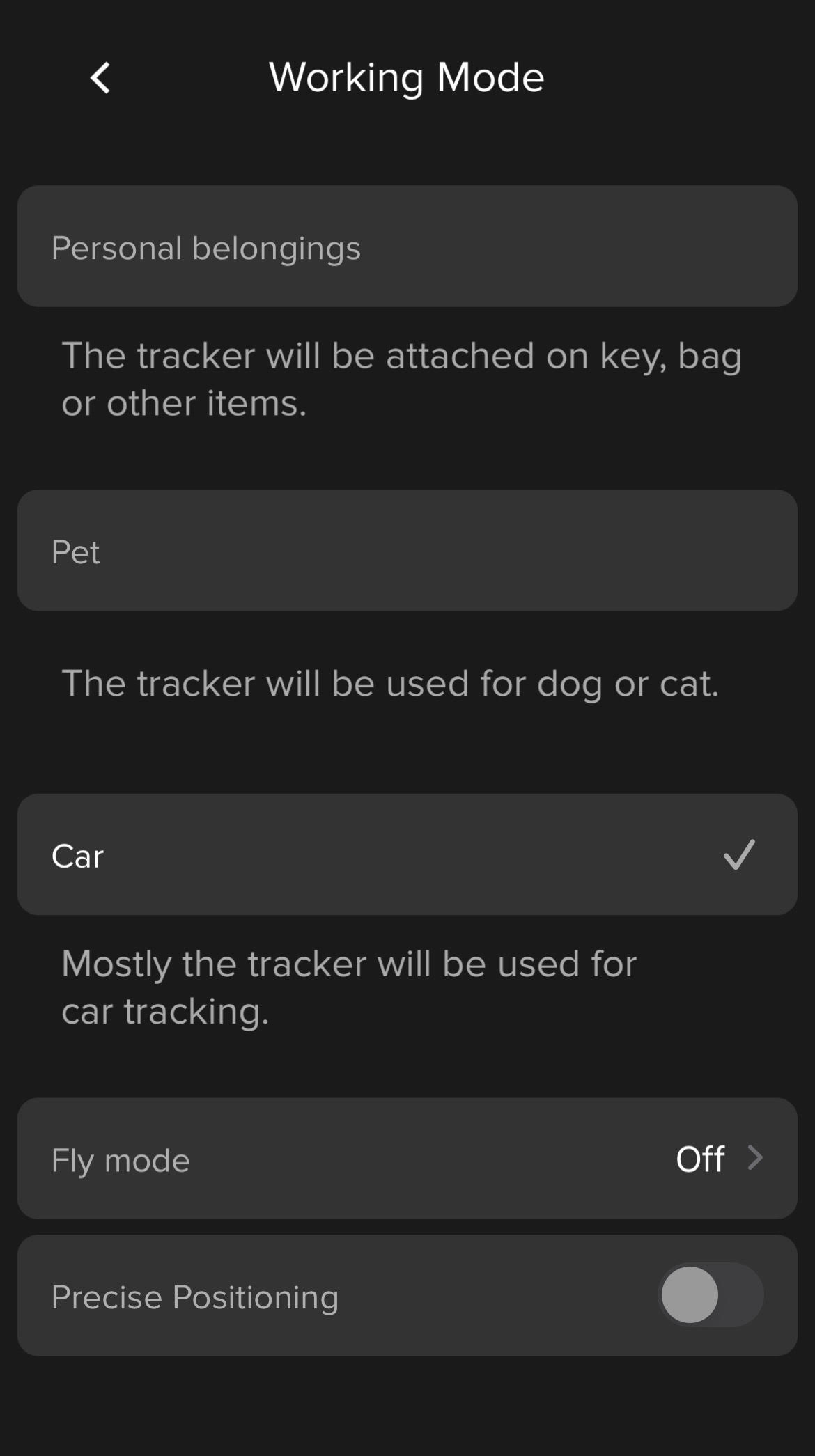 When finished press the back arrow in the top left corner to go back to the prior screen.