When the device is moving you can activate live tracking to receive an update every 10-20 seconds. Live tracking is only available when the vehicle, pet or object is moving.
1. Select the device you want to start live tracking by tapping it.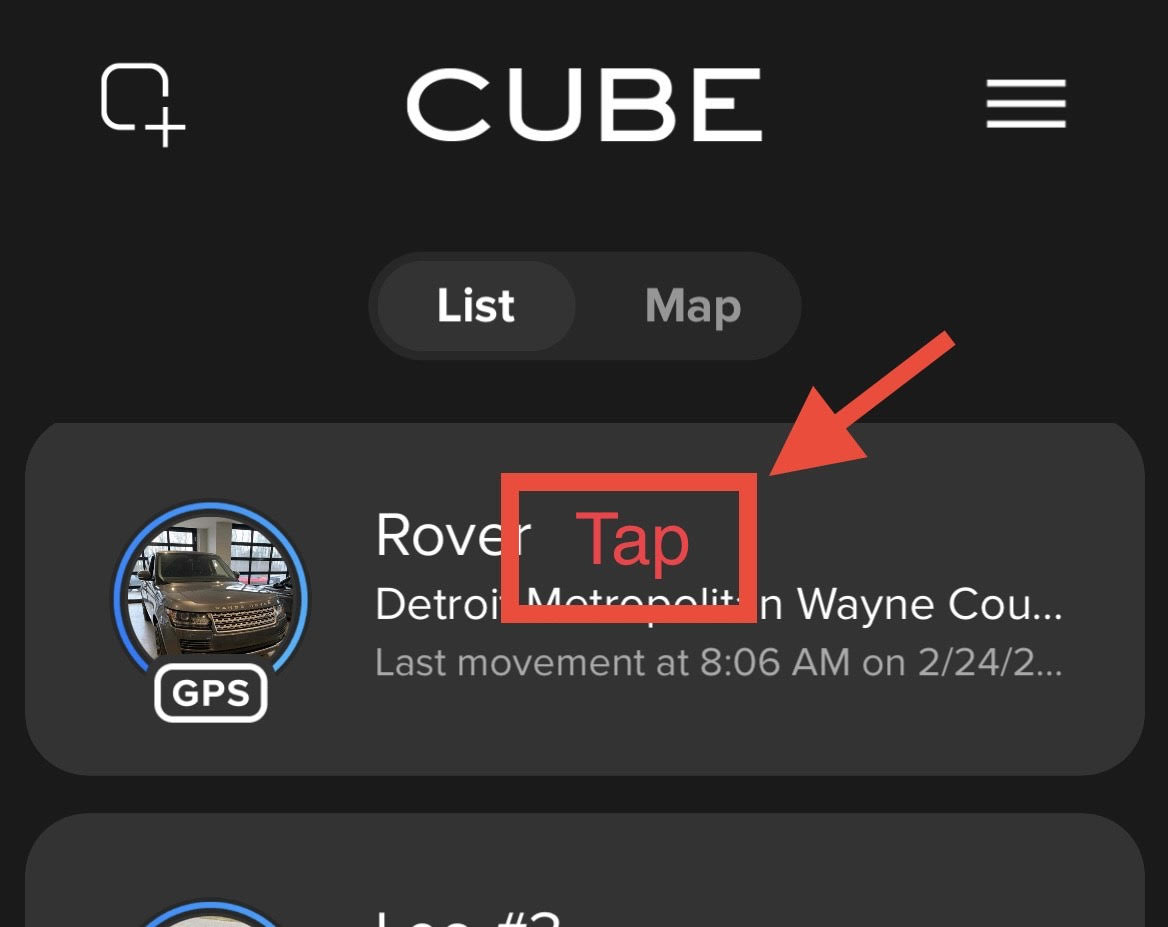 2. Tap *live* in the top right of the screen.