The Cube GPS can be shared to multiple accounts, each user will need to set up their own Cube account. See the following steps.
1. Select the device you want to share.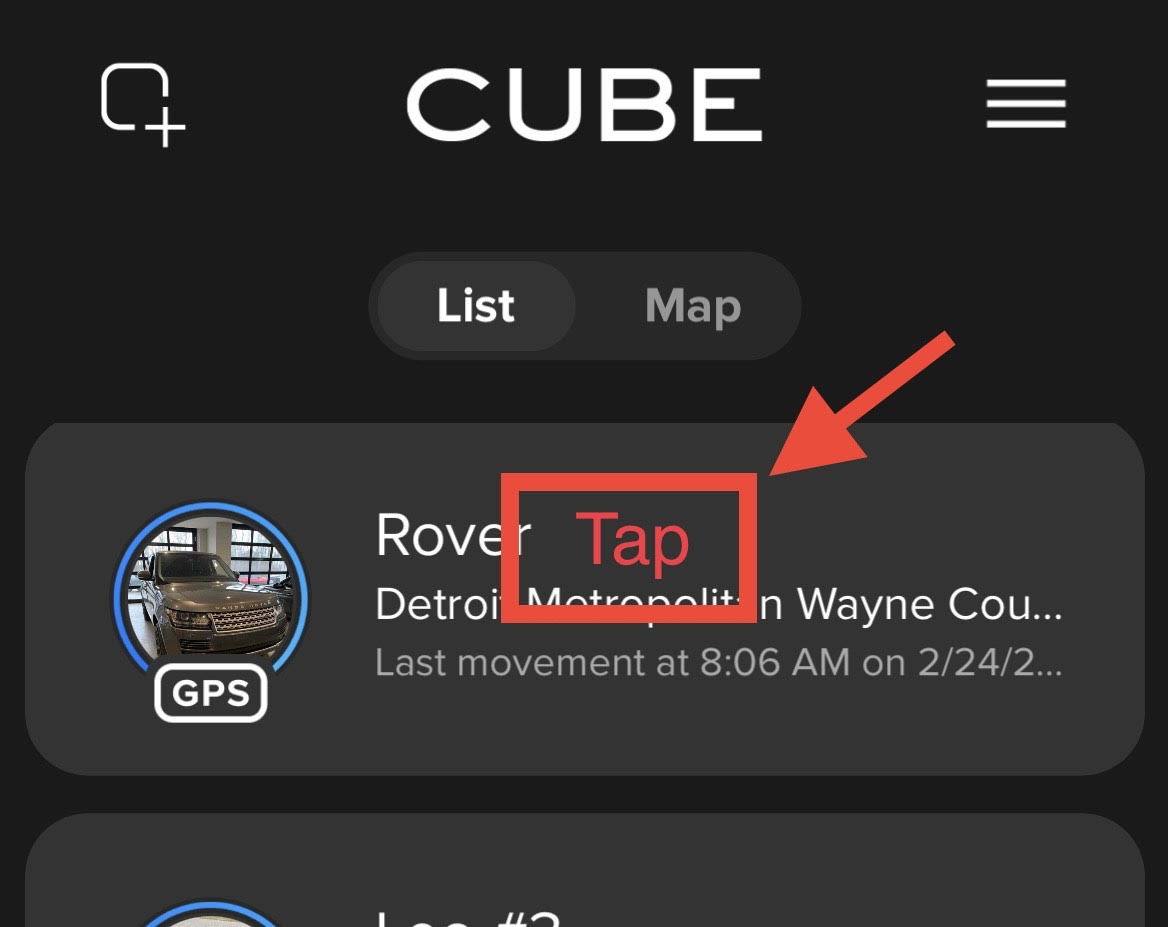 2. Tap the gear icon in the top right corner.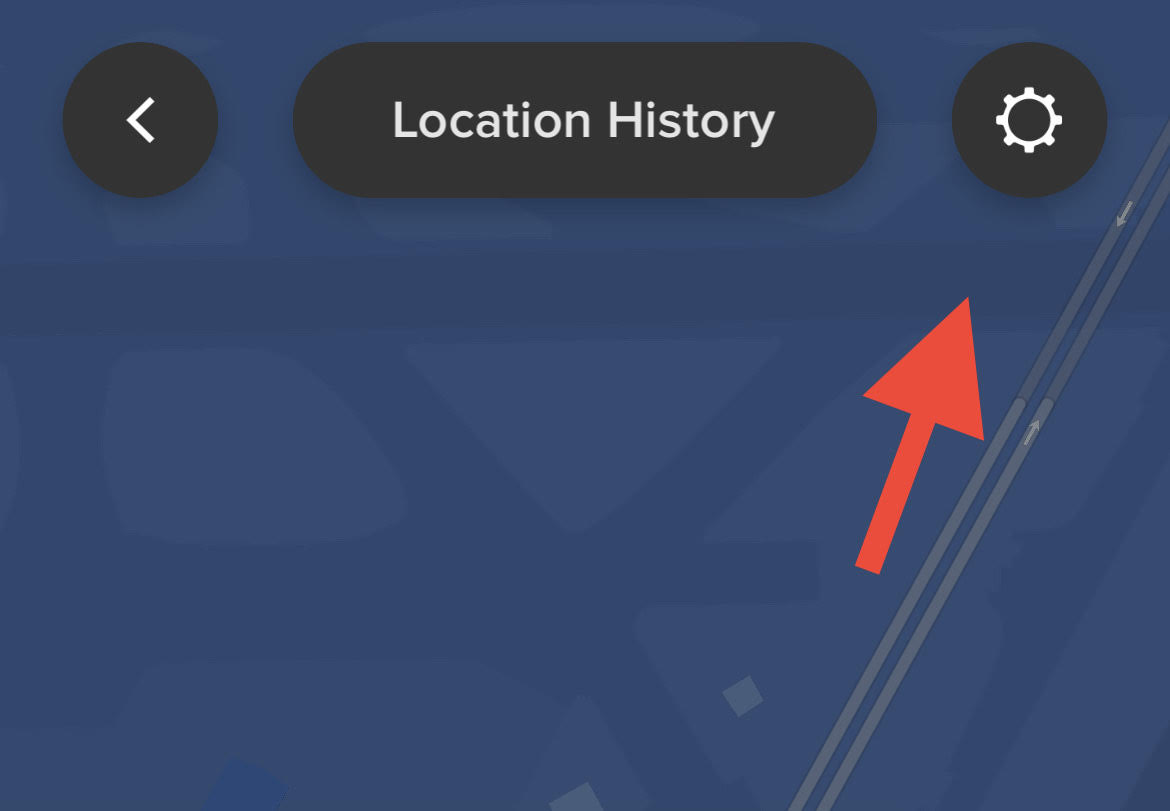 3. Tap (Device Sharing).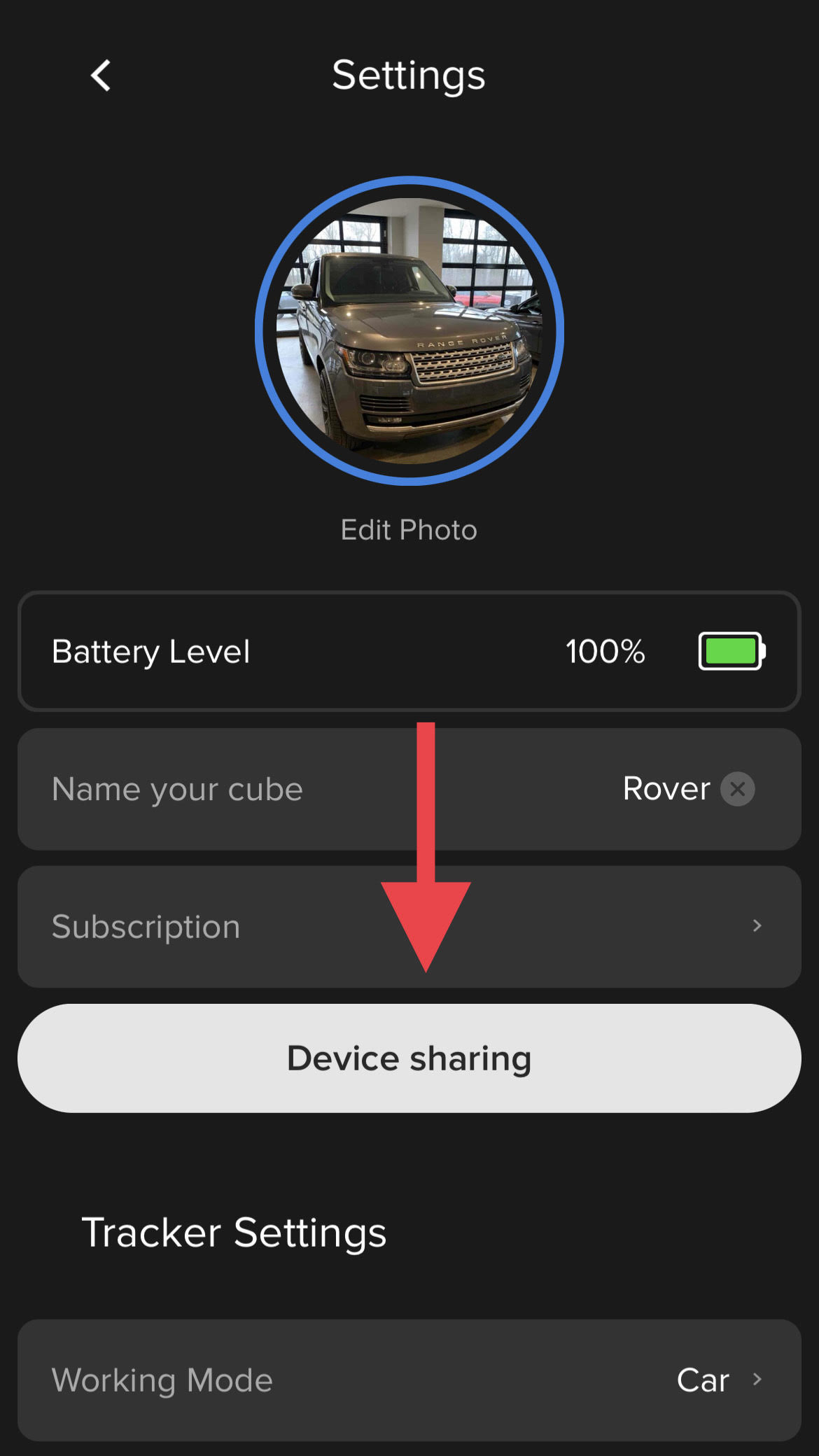 4. Follow on screen instructions.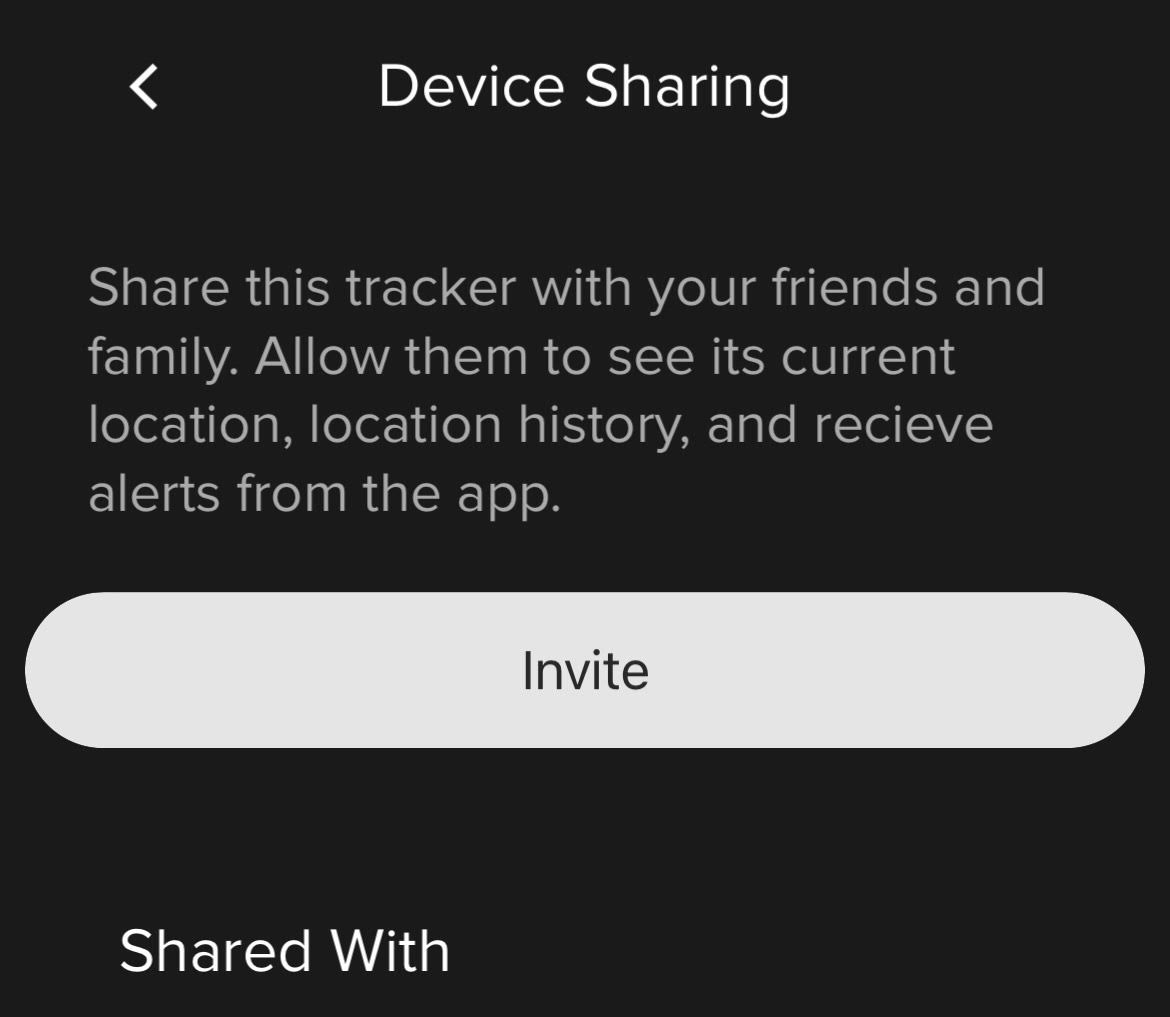 5. To remove a user (the device is shared with) swipe lift on their email address from the shared list.
Press the back arrow in the top left corner to go back to the prior screen when finished.