1. Select the device by pressing on it within the Cube Tracker app.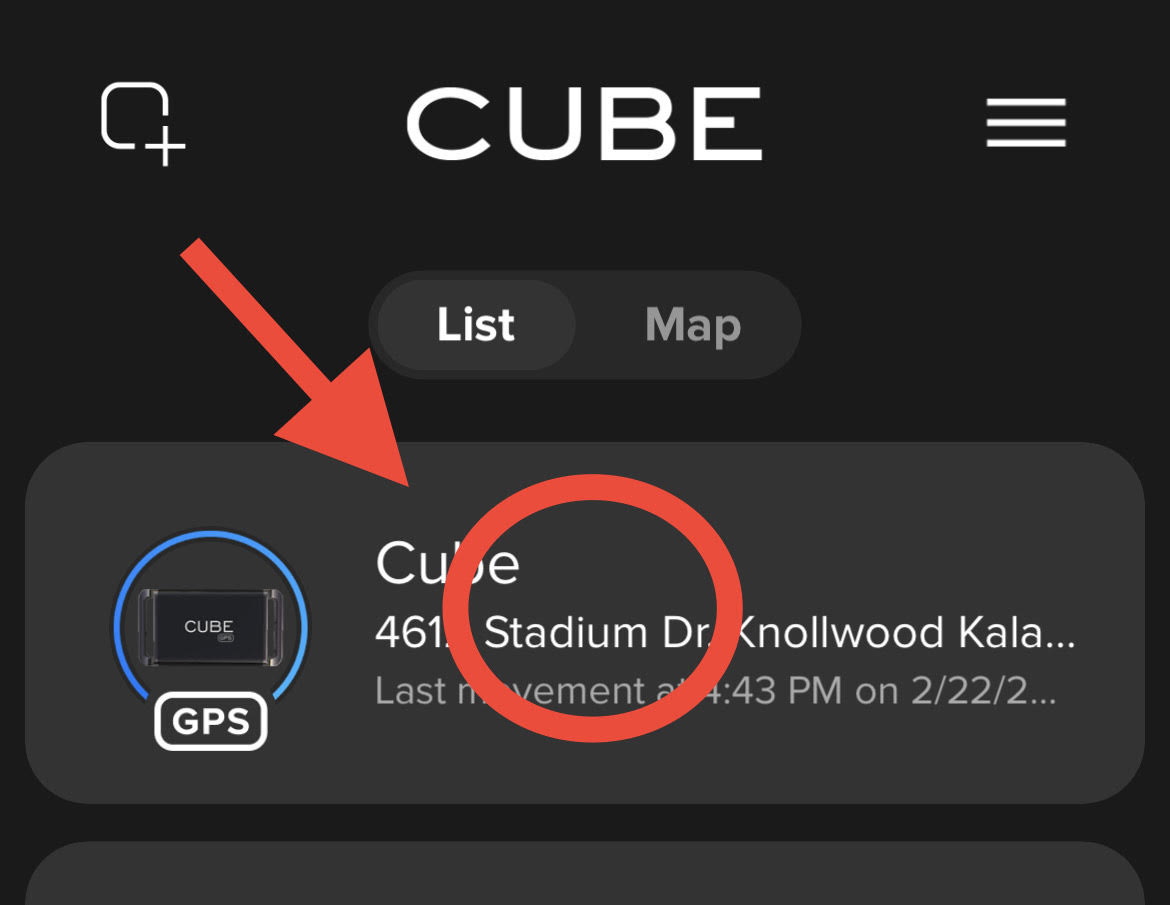 2. Select the gear icon in the upper right corner by pressing on it.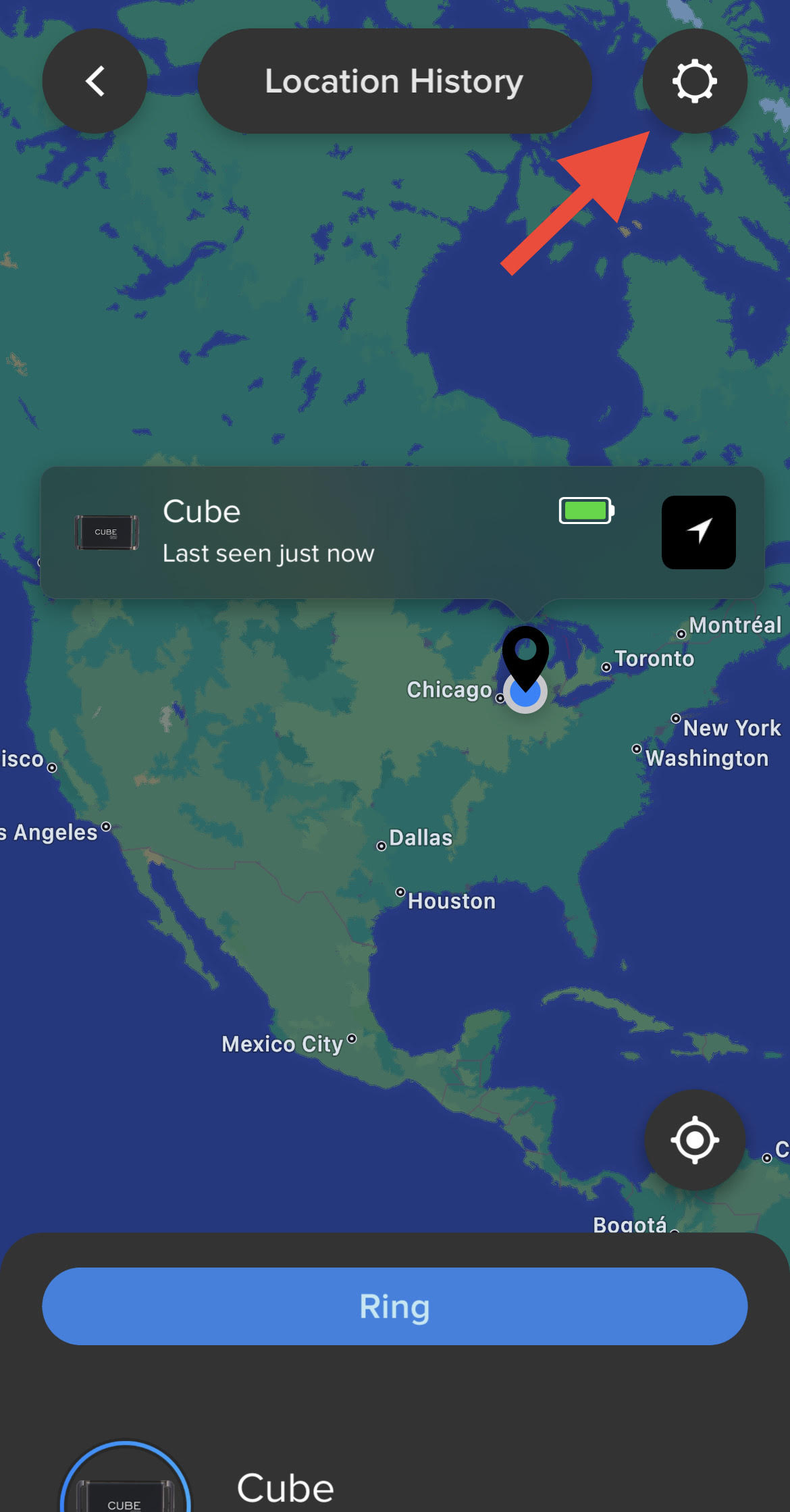 3. You can view the device's settings here.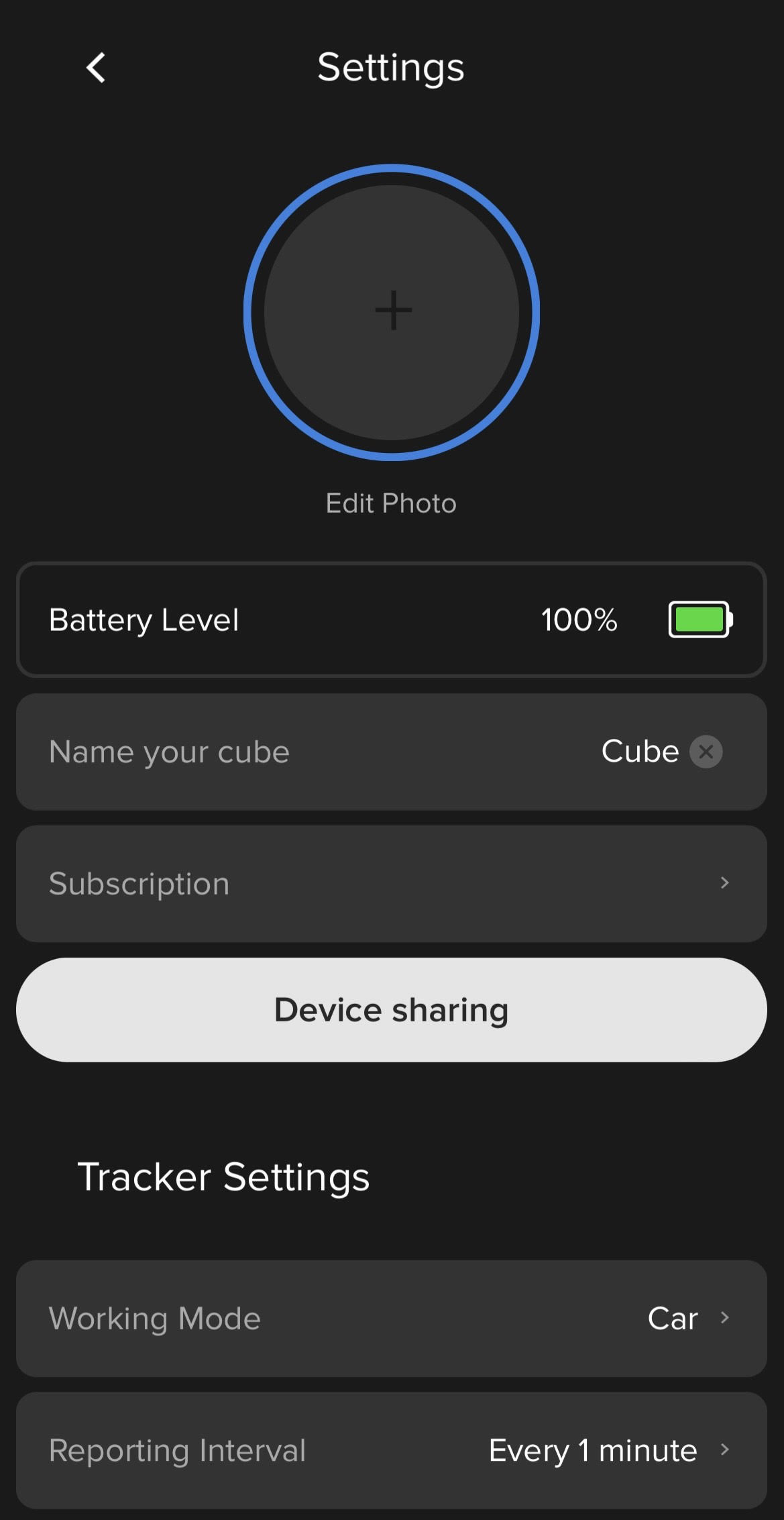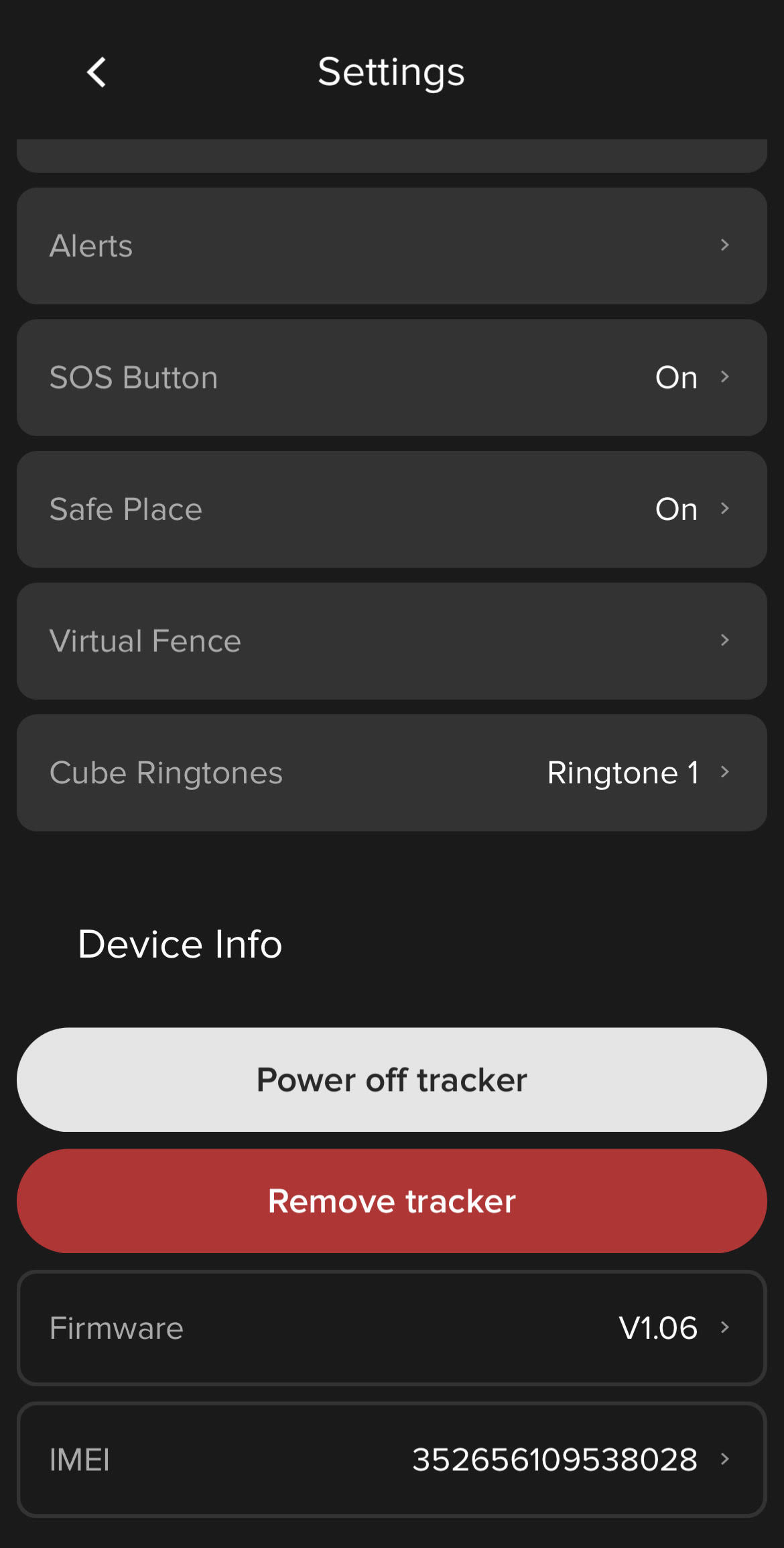 When finished press the back arrow in the top left corner to go back to the prior screen.