Bluetooth Proximity is required to ring a Cube, (15-200 feet depending on the Cube model and where the device is located). You can ring the device two ways.
1. When the app is first opened all devices linked to the account will be displayed. Here you can ring any device you are connected to via Bluetooth.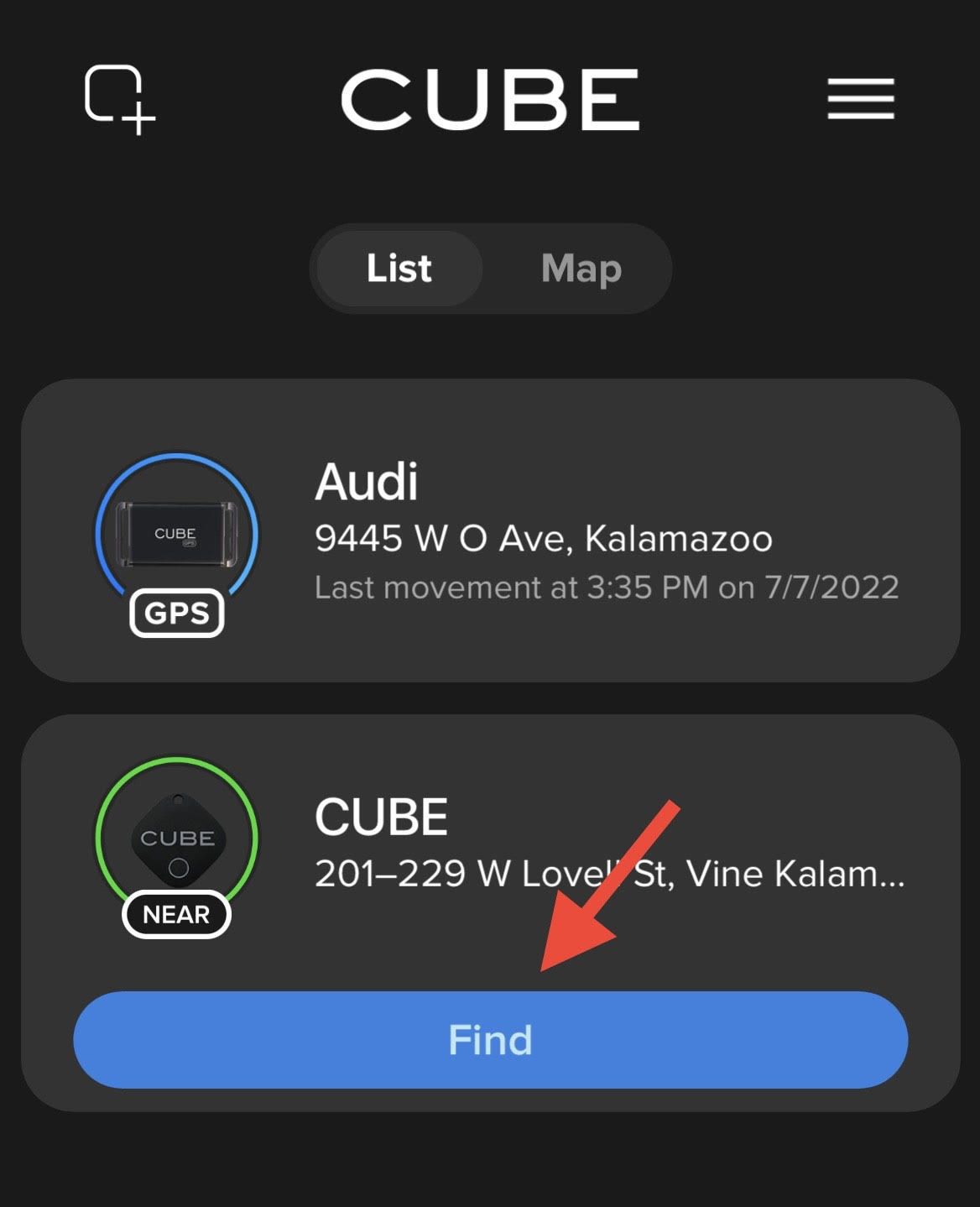 2. You can select a specific device to view by selecting it (tap on the devices to open it).