Apple ID login is no longer supported, please follow the steps to set up a new account and transfer your devices.
Select (Used to login with Apple ID).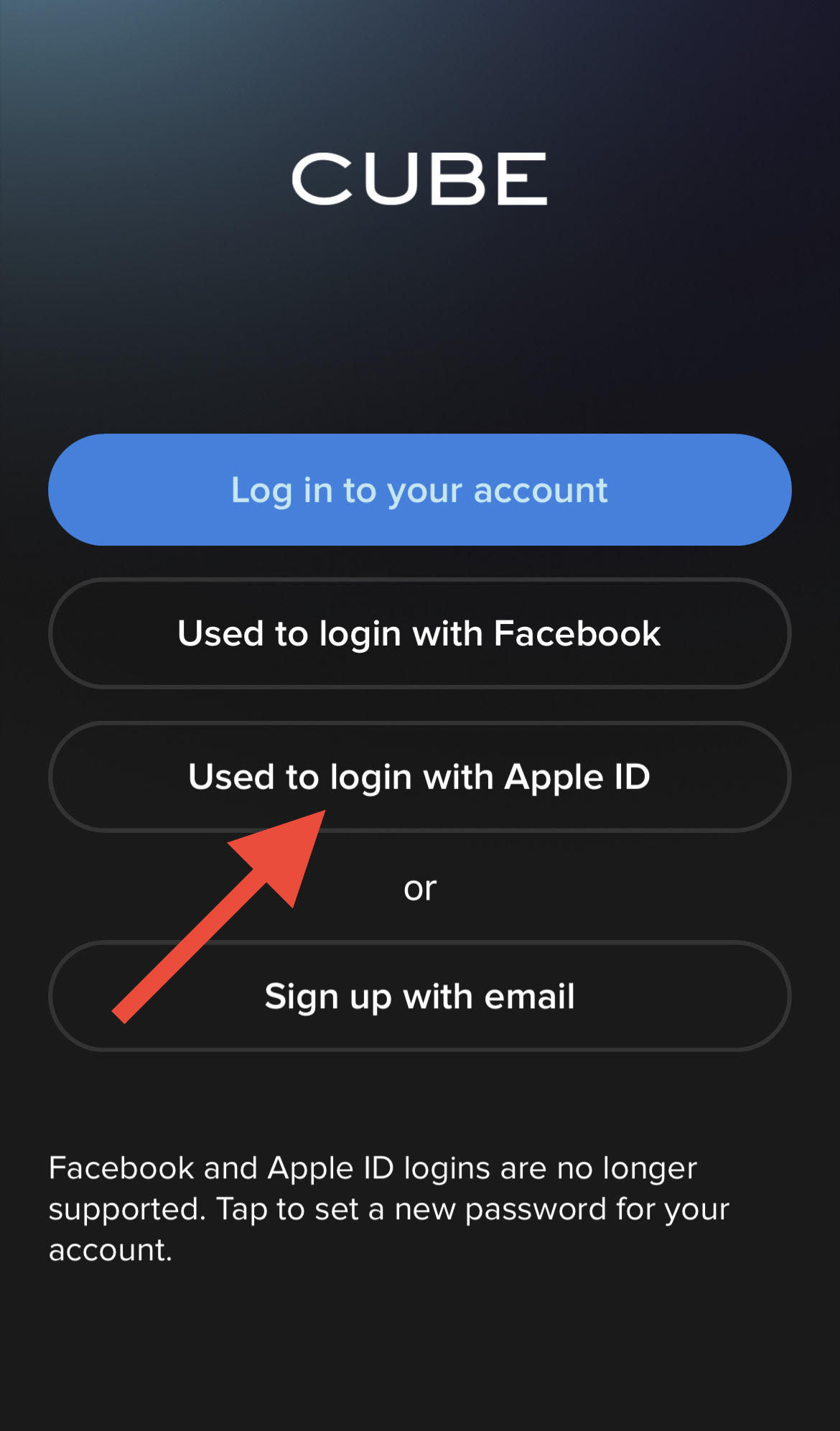 Used hide my email.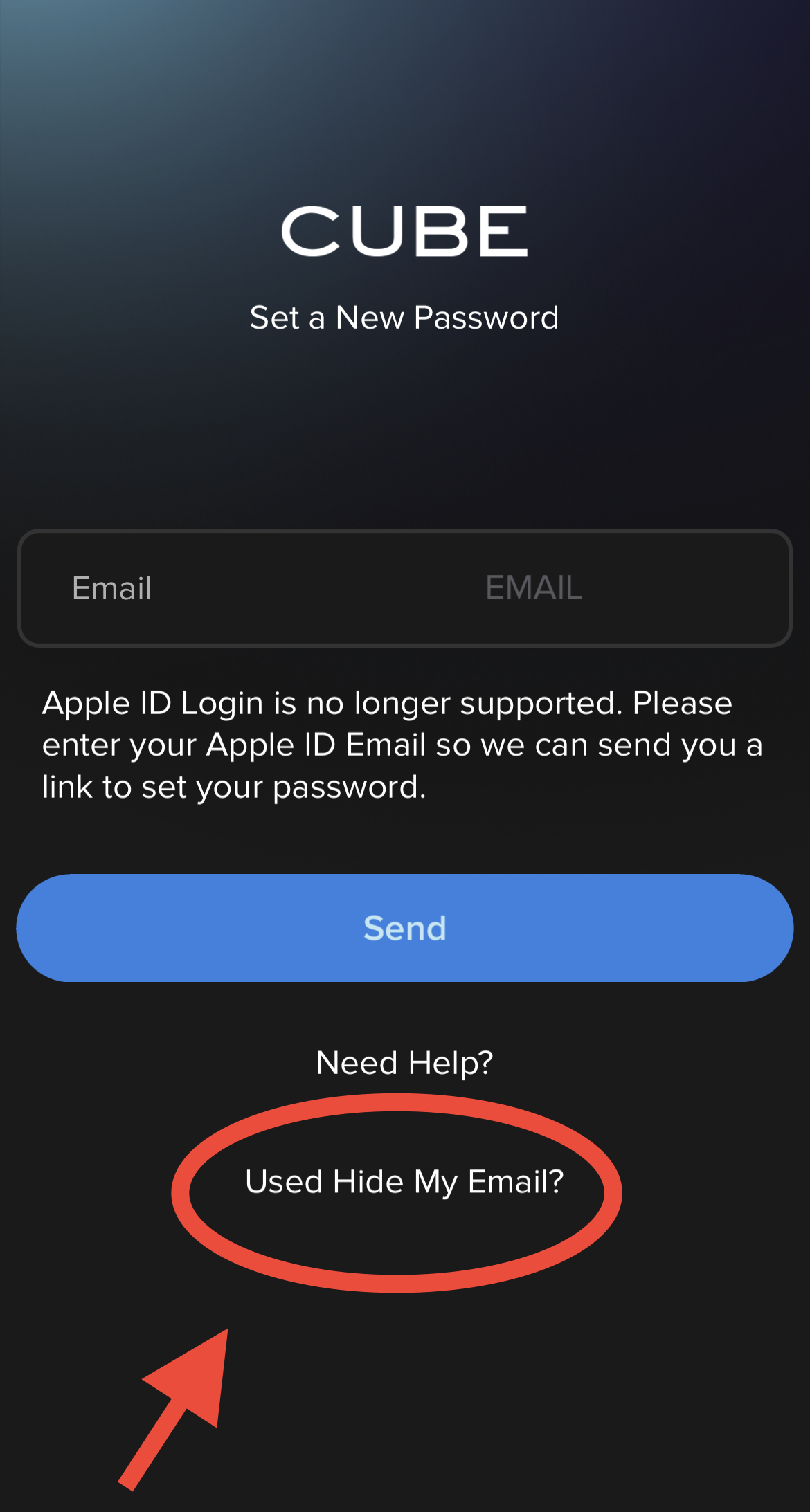 1. Settings.
2. Apple ID.
3. Password & security.
4. Apps using Apple ID.
5. Cube Tracker.
6. Hide my email.
7. Copy hidden email, and paste in the Cube Tracker app (See step 8).
8.